Store Operations
Can I Do Dropshipping With Taobao in 2023?
In this article, we will explore the potential and specific steps involved in using Taobao for dropshipping.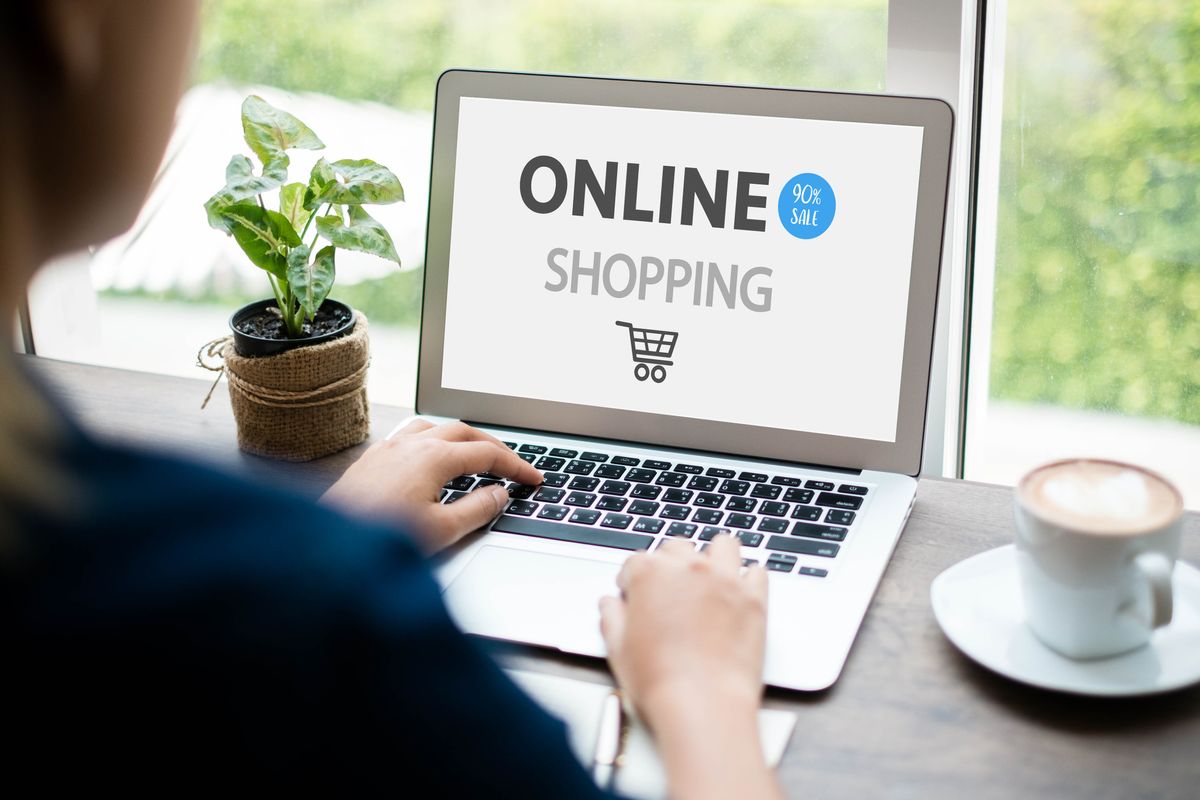 In this article, we will explore the potential and specific steps involved in using Taobao for dropshipping.
To run a successful cross-border ecommerce dropshipping business, finding effective and trusted suppliers to work with is key. Today, many sellers are turning to Chinese products and suppliers for the most competitive prices, especially when global sourcing has become easier than ever before.
As China's largest online shopping site, Taobao is home to over 1 billion products, with millions of buyers shopping there every single day.
This article will guide you through the possibilities of Taobao dropshipping and the steps you need to follow.
Can I use Taobao for dropshipping?
Yes. You can find suitable suppliers on Taobao and dropship items to your customers through these suppliers. It is important to note that you need to know Chinese for navigating Taobao. However, non-Chinese users can still access and browse the Taobao website by installing the Google Translate extension for Chrome (or using Chrome's translation feature directly), which will auto-translate the content into your targeted language.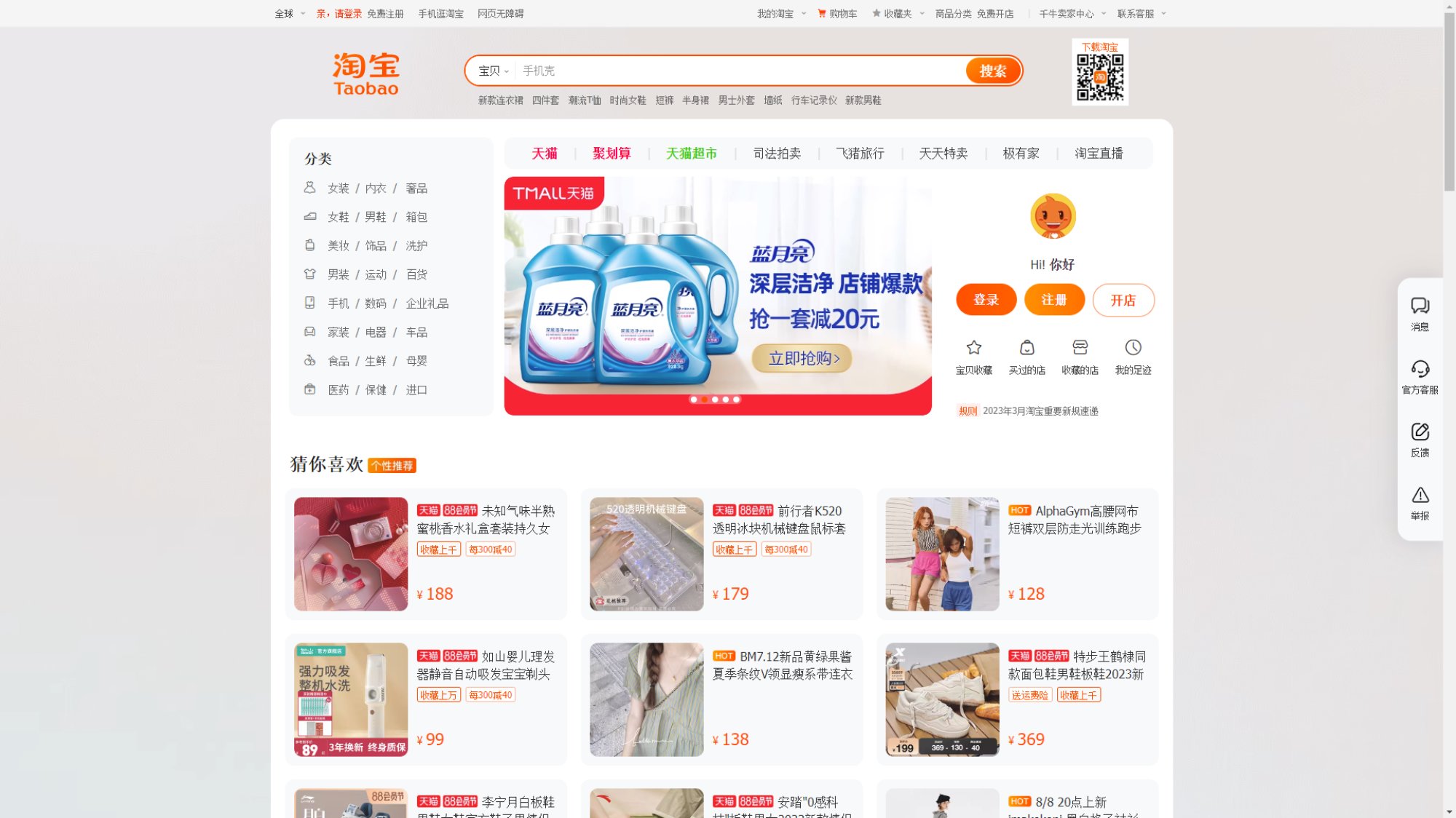 How to dropship via Taobao?
Just follow the steps below:
1. Find products and suppliers
Browse the Taobao website to find your desired products. Then choose reliable and reputable suppliers by checking their ratings, sales, credit, and other metrics.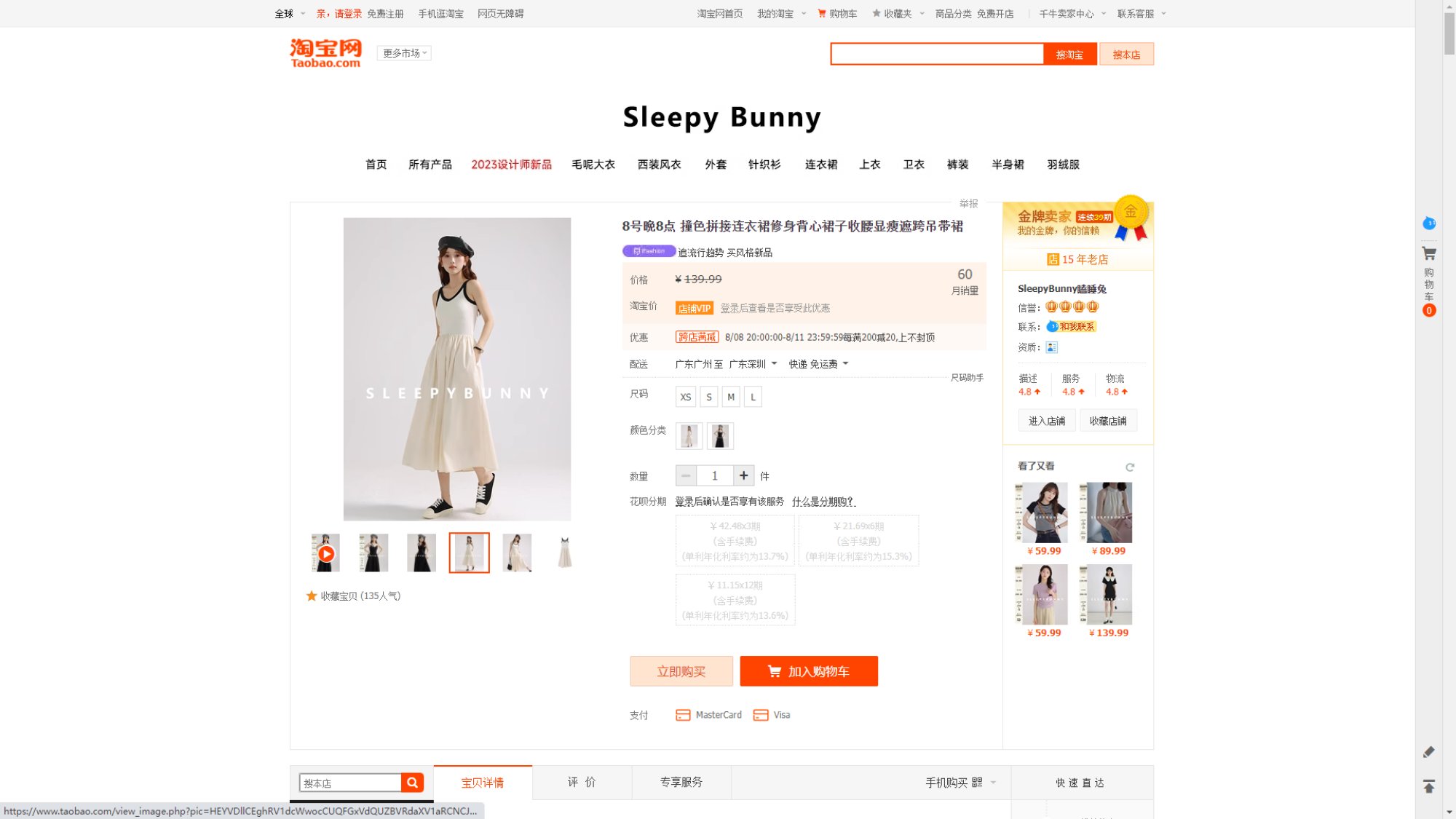 2. Contact suppliers
Contact the selected dropshipping suppliers and learn their shipping methods, packaging details, and costs.

3. Promote products to get orders
Promote products on your channel or platform to attract customers to place orders. Make sure to provide details such as product descriptions, prices, and images for customers to get a clearer picture of your products.
4. Sync customer info with your Taobao supplier
Once an order comes in, promptly share the customer info with your Taobao supplier, including the shipping address, contact info and so on. Make sure you provide accurate info for the supplier to ship the order hassle-free.
5. Pay the supplier and complete the order
Pay the required amount (incl. the cost of products, shipping fees, and other charges) to the supplier as requested by the supplier. Upon getting paid, the supplier will start processing and fulfill your order.

In summary, Taobao dropshipping requires finding the right products/reliable suppliers, contacting the supplier/communicating details, marketing to get orders, syncing the customer info to the supplier, and paying as required to complete the order.
Why not dropship via BuckyDrop?
BuckyDrop, a dropshipping expert for all Chinese marketplaces, is committed to helping cross-border e-commerce merchants handle their dropshipping business stress-free.
BuckyDrop supports sourcing products from various Chinese platforms, e.g., 1688, Taobao, TMall, Xianyu, JD.com, Youzan, Poizon, and Weidian. One-click import all products available in the Chinese market to your store as the source of goods while enjoying quantity/price advantages of Chinese products with zero mark-up. Any order coming to your store will be auto-fulfilled by BuckyDrop from procurement, quality checks, warehousing to packaging, global delivery, and after-sales. You just focus on product selection and marketing to earn profits, with no manual maintenance and operation needed.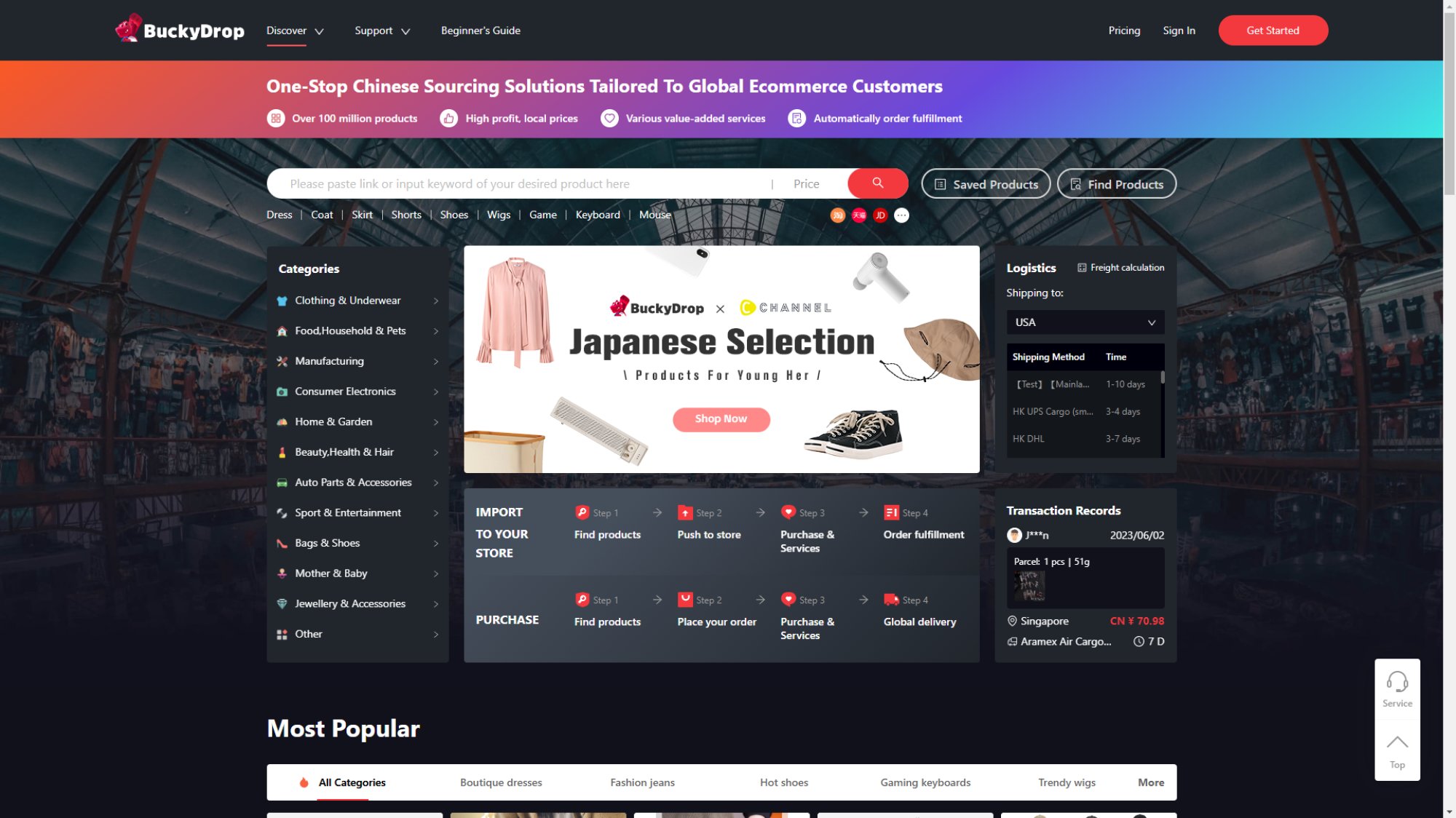 How to dropship via BuckyDrop?
You can follow the steps below:
1. Product selection/listing
Browse and select your desired products in BuckyDrop's product center. Also, you can find various BuckyDrop top-rated partnered suppliers to select/push quality products to your store.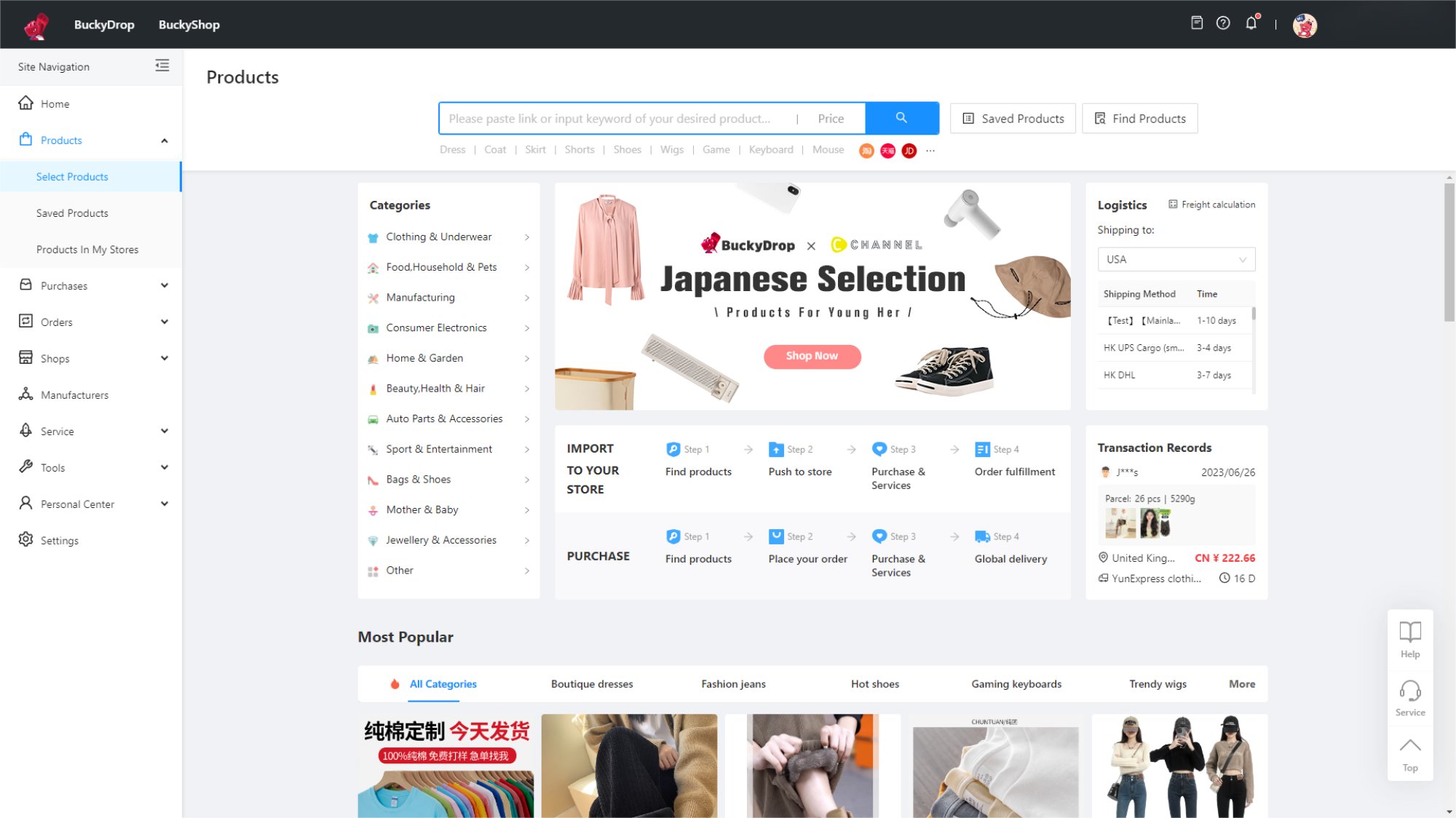 2. Promotion to get orders
Promote products on your website and attract customers to place orders.
3. Purchase
Once an order comes in, BuckyDrop will auto-sync the order info, with the professional sourcing team immediately purchasing on the Chinese platform and arranging for shipment to BuckyDrop's warehouse.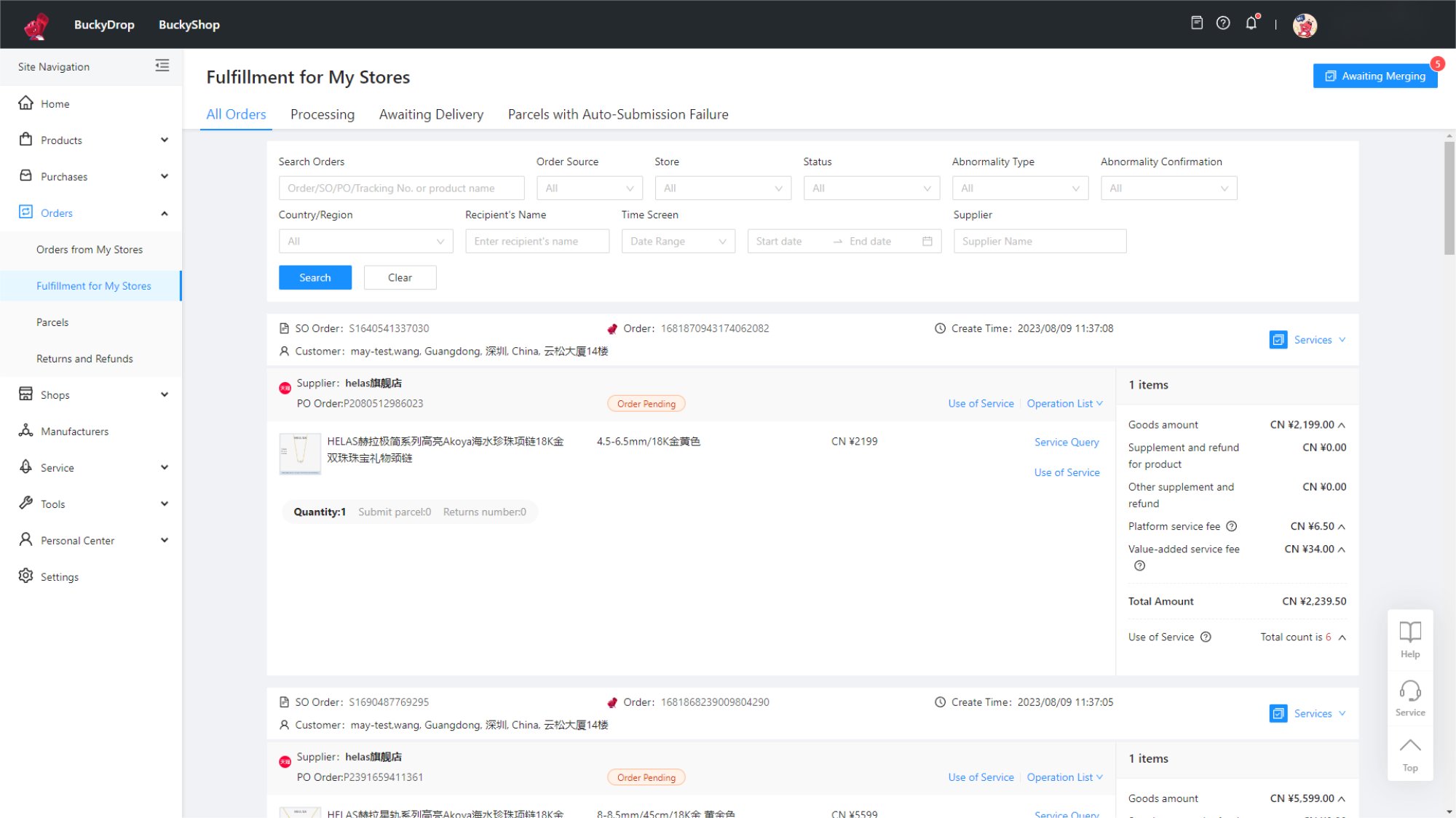 4. Order fulfillment
Upon arrival at the warehouse, the products will undergo quality checks and storage by BuckyDrop before being shipped out and delivered to your customers in one piece.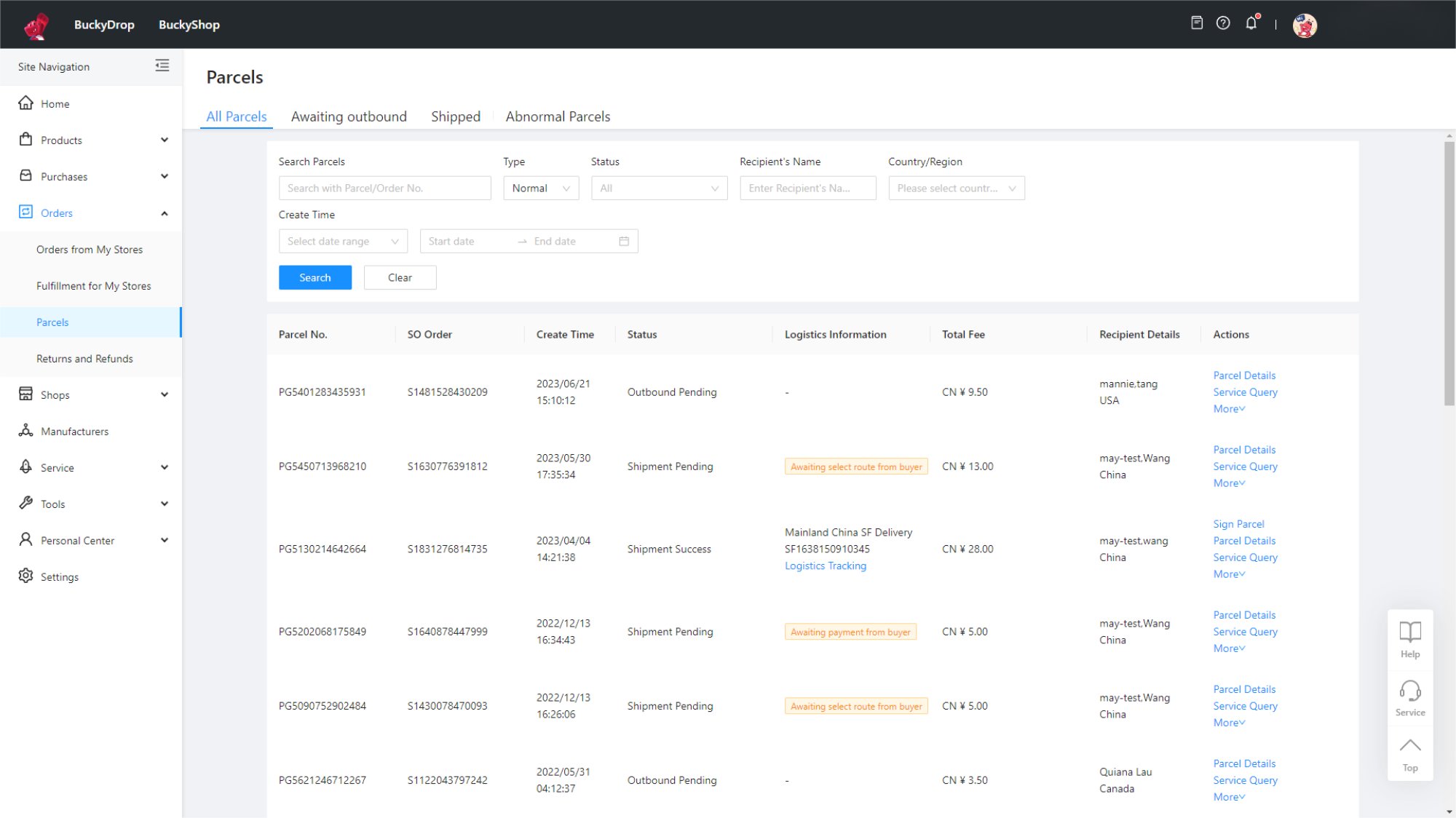 In short, running an efficient dropshipping business via BuckyDrop requires product selection/one-click listing, promotion to get orders, purchase/order fulfillment by BuckyDrop, and order/logistics tracking.
Register with BuckyDrop for more information.