BuckyDrop Guide
Customer Share: The Ultimate Guide to Using BuckyDrop for Inventory-Free Automation
This article introduces the experience and advantages of using BuckyDrop, as shared by Mr. Naoya Harada, a BuckyDrop customer, in achieving one-stop automation for order fulfillment.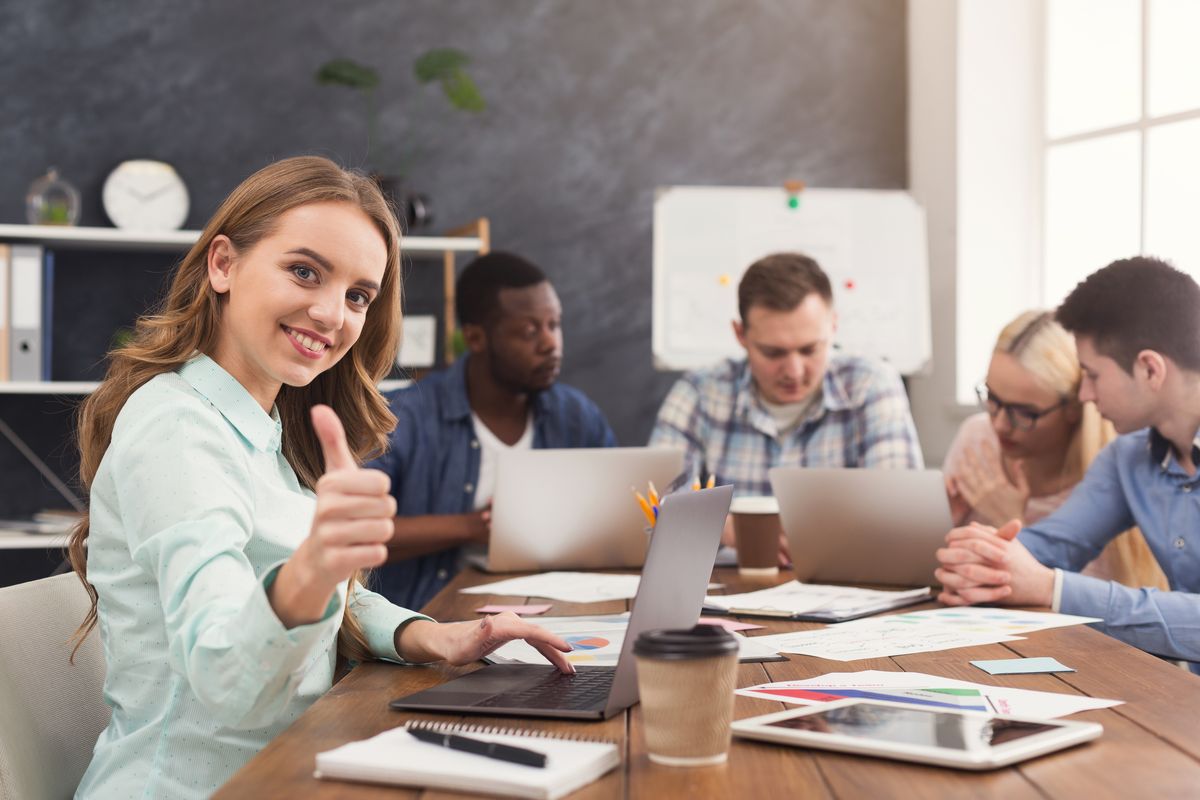 In November 2022, we had the honor of receiving a blog post from our valued customer, Mr. Naoya Harada, from Japan, who shared his experience using BuckyDrop on one of the most popular blogging platforms in Japan. He provided a comprehensive review of his positive experience with BuckyDrop, outlining its numerous benefits. We would like to extend our heartfelt thanks to Mr. Naoya Harada for sharing his insights and recommending BuckyDrop.
Customer Introduction
Naoya Harada is a Japanese customer whose Shopify store specializes in women's fashion products, primarily catering to the Japanese, Korean, and American markets. His Shopify store has implemented full automation for order processing, effectively addressing various challenges and achieving a steady increase in performance.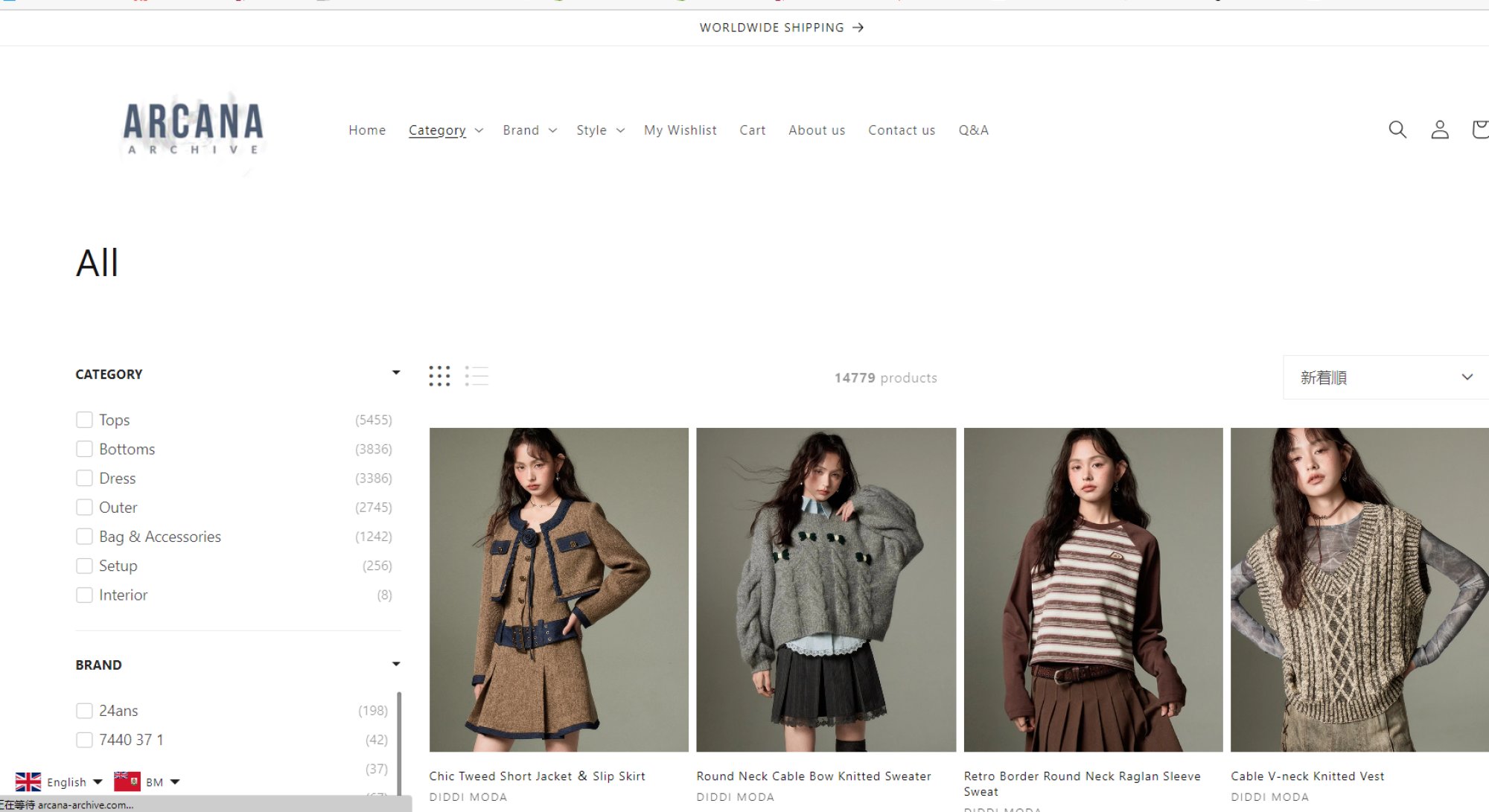 Article Content
The following is the full content of Mr. Naoya Harada's presentation about BuckyDrop.
Shopify Inventory-Free Automation Ultimate Guide
Happy New Year!
To all of humanity who are losing time and cash to order work, shipping notifications, inventory updates, and other miscellaneous tasks and mysterious debits from the agency, etc.
Hello, ROAS baby.
I'm still using a Japanese fossil-like system of agency.
Everything is free, even the introduction part of the agency.
Please only buy if you want to ask me questions or if you are interested in the detailed setup aspects/easy operational setup and so on.
By the way, it can work with WooCommerce as well as Shopify, but I have never used it, so please read this article only for Shopify.
Recommended for
People who want to automate ordering and shipping notifications, and synchronize inventory on the Shopify side with stores on Taobao/JD/Tmall, etc.
People who have a certain amount of sales without inventory and hire outsourcers for the above tasks.
People who have multiple stores and handle a large number of products and want to streamline their operations with a small number of people.
Those who want to handle worldwide shipping.
People who have used various agents and have compromised with their low functionality.
People who want to reduce the number of tasks that do not need to be done by humans.
People who have a goal of selling their business.
Our company is about this size now.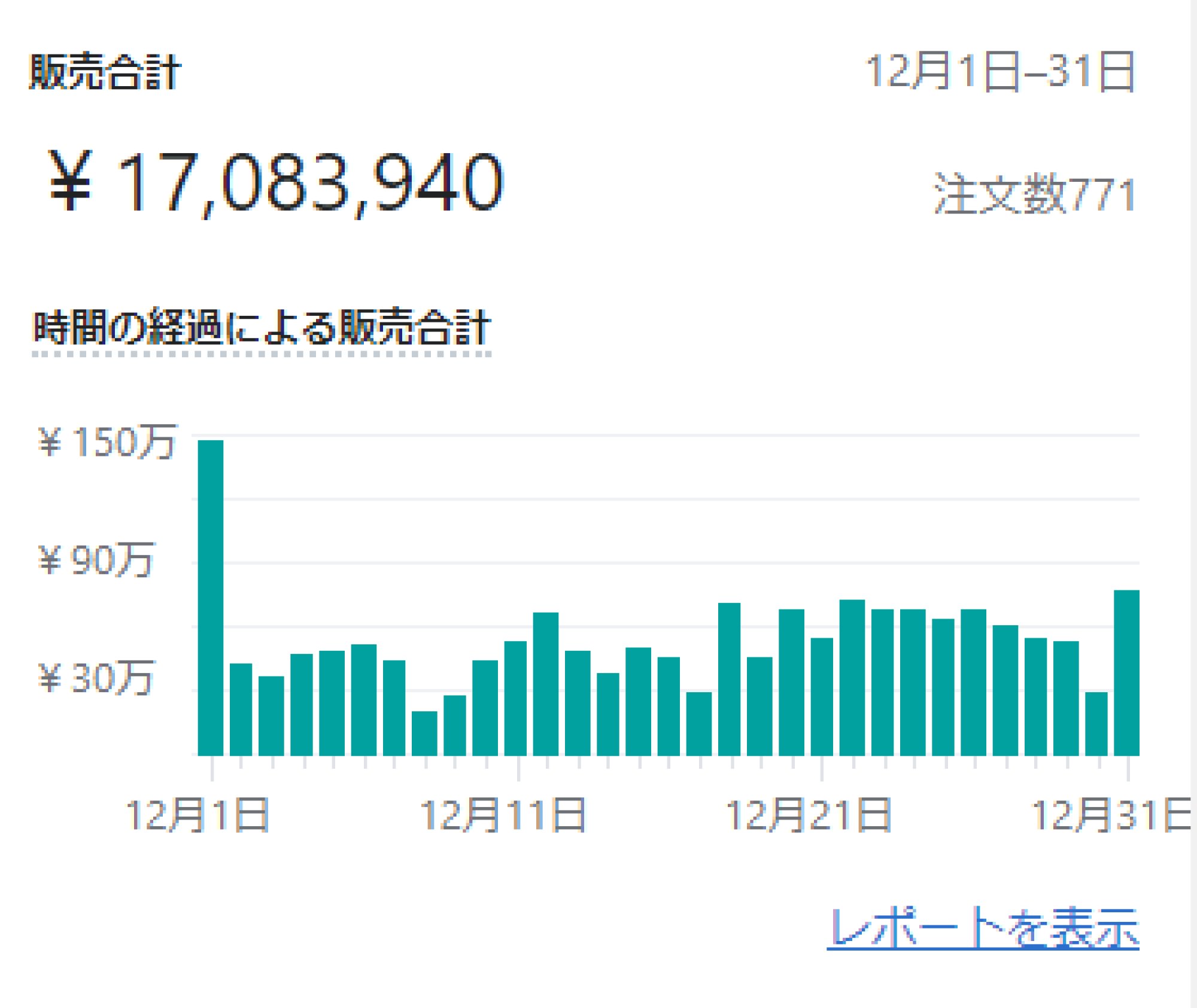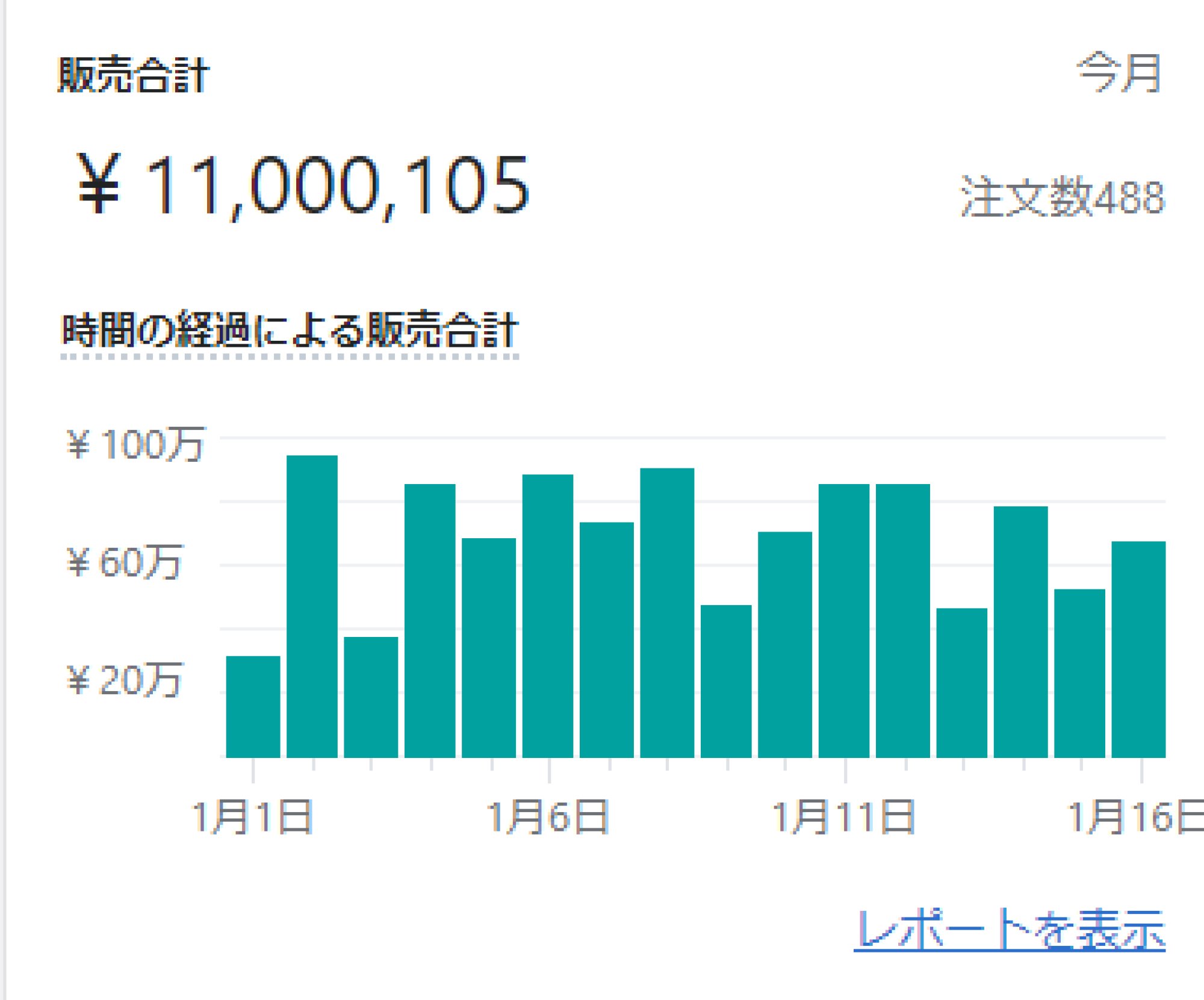 It is run by 3 people: 2 outsourcers (only for display work) + me.
I sleep half the day. When I'm awake, I play games.

The average turnaround time for monthly shipments is 5.8~6.7 days. Most of this winter's new items were pre-ordered due to Corona, so I think the speed is comparable to the Japanese agency with 4~5 days to ship only inventory items.
The items that are taking a long time to ship are either made-to-order items or products of some brands affected by the Guangzhou lockdown.
Not recommended for people like this
The communication with the person in charge is in Chinese or English (Chinese is easier to communicate) via WeChat group, so people who cannot communicate in anything other than Japanese (you have Deepl and ChatGPT, right?).
If you are dealing with low quality and low price range products, I personally do not recommend this service because the inspection standard is too high.
I have used most of the famous Japanese agencies, but their inspection is more detailed/strict than others, so if you are dealing with low-quality products in the petit-price range (under 100 RMB) in apparel, the inspection standards seem to be dull + defective products will be automatically returned and exchanged.
*Defects are judged in two categories: minor defects and major defects. The criteria for defects can be finely adjusted in the settings.
Major defects are automatically returned and exchanged, while minor defects are either exchanged or automatically exchanged after checking the images of the defective parts.
*All defective parts are photographed and can be checked on the management screen. If you want to handle it manually, check the pictures from the management screen → approve and ship or return the product as it is.
If you have many suppliers for one product, which is also common among petit-plastics, you may be ordering from different stores when the same product is sold out at many different stores.
This is because the product data on Shopify is linked to the product data on Taobao for inventory synchronization and ordering, so if the product is sold out at that store, it will also be sold out on Shopify, resulting in opportunity loss & the need to link the product data each time when the same product is purchased from various stores. If you are purchasing the same products from various shops, you will need to link the product data each time. If you don't mind this work, or if you don't do it by yourself, you don't have to worry about it.
First-time buyers/people who have never used other agents.
Compared to other services, there are many things you can do, so I think you need to understand various things to be able to use this service. In terms of functionality and efficiency, it is top class, so if you are willing to learn, you don't have to worry about it.
If you have a large volume of orders, a WeChat group of 5~6 people can handle it, but I don't think they are as friendly and helpful as Japanese agencies, even if the scale is small, so if you start from scratch, you need to have a certain level of understanding of the system to be able to demonstrate its true value.
However, the speed of shipping and the quality of inspections do not change just because the scale is small. If you're asking a lot of questions when you're preparing in advance, it'll just take longer to get a reply.
Advantages
They can do everything, but I personally find the following to be particularly good points
They also place orders and ship on Saturdays, Sundays, and holidays (except for major holidays in China).
Personally, this was the best point. Many Japanese agencies do not allow orders on Saturdays and Sundays, but here you can contact them via WeChat even on Saturdays and Sundays, and they will contact you.
Since they also place orders/ship on Saturdays, Sundays, and holidays, the lead time has been shortened considerably.
Conversely, they also contact you on weekends and holidays, which may be a disadvantage for those who want to take weekends off, but you should work on weekends as well.
Also, the short period of closure during the major Chinese holidays is very helpful!
*This Chinese New Year, the company will be closed from 1/19~1/25. 3 shifts will resume order work from 1/26. I am very thankful.
The entire process from inspection to shipping is recorded by the warehouse for each order, so in case of damage or loss, if it is the warehouse's fault, the agent guarantees the damage or loss. If it is the delivery company's negligence, the delivery company will guarantee it. Also, if there is a substitution, etc., you can submit the video recording, so it's great!
The management screen allows you to do almost anything you want to do. For example, you can split/shipping orders, import Taobao product page URLs in CSV format, manage inventory of stocked products, clean dirty products, and so on.
With other agencies, you have to contact them every time you want to split an order and ask them to ship this one and this one with this order number first, but you can do it all here, so it's a breeze!
Many shipping companies available.
A total of 100 shipping routes worldwide + custom routes for large shipments
There are more than 10 shipping companies for non-stock direct shipments to Japan.
Sagawa Express
e-EMS (cheaper line of EMS, for weight that cannot be sent by Sagawa)
EMS (regular EMS, for heavy packages that cannot be sent even by e-EMS, etc.)
If you set up a route like the following, you can send the package by the pre-set shipping route without any confirmation from our side.
Since the route can be specified for each country, if you set up a route for the U.S., Europe, etc. in advance, there is no more work to be done on our end.
For customers who insist on having their items sent within a week or less, we can also use UPS, FedEx, and other routes. (Even non-stocked items can be delivered in as little as 3 days *1)
*1 The route from the seller in China to the agency's warehouse can take as little as 1 day if SF Express is specified for shipping, and 2 days if UPS is used for shipping after arrival to the customer in Japan. 3 days in total.
There is also a priority shipping option, which gives you the highest priority for inspection and shipping. We don't do this, but it might be possible to get money from customers like a priority shipping service.
The shipping cost is calculated based on the actual shipping cost after arrival in the destination country.
In most cases, the difference will be refunded. Of course, there are cases where the opposite is true and an additional charge is made, but this rarely happens compared to a refund, and even when it does, it is a small amount.
In the case of December shipping, the shipping refund is 120,000 yen and the additional payment is about 6,000 yen.
The default options (inspection/tag removal/replacement of packing materials) can be set up in advance. This is also the case with other agencies. If you receive an item without tags from the beginning, the fee for that option will be refunded.
*Default packing materials are plain white/black vinyl (free of charge), vinyl with plastic wrap (for a fee), and cardboard boxes (for a fee). Other options include dust-proof bags, compression bags, cushioning rolls, sealing the outer box with plastic to prevent moisture, etc.
A crazy variety of services/options
In addition to packing material options, there are video recording of products, stain removal, OEM/ODM, button hole opening, electronic device energization check, and more. There are even services for setting up a China/Hong Kong corporation, preparing Chinese tax returns, and registering trademarks.
Even if you don't see something on the management screen, they can often handle it if you let them know your requirements.
The management screen is very convenient.
You can view a list of orders that have not been shipped from the seller for more than 3 days after placing the order, a list of orders that have been shipped from the seller, and tracking information within China.
You can also see in real time what you spent and how much you spent. You can also filter by month or week to see the percentage of expenses.
You can filter by payment type and track expenses by item, such as order amount/optional amount/shipping/refund amount for December. This is very convenient because you can see everything on the management screen or export it as a CSV file, which is not possible with Japanese agencies.
Demerit
When switching from another agency, you need to link Shopify's product data to Taobao's product data one by one, which is a huge hassle.
When I switched, I had to manually link 3000 items (about 9000 SKUs), so I gave up halfway through the process. *If an order comes in that contains items that are not linked to inventory, the automatic order for that order will not be placed due to a product data linkage error, so in that case, you need to manually link the product data and place the order.
After the switchover, the outsourcer imports the product data to be displayed via CSV from the management screen of the agency → sends the molded product data to the Shopify side (the linkage is completed here) → the product data (size information and image cropping) is done on the management screen of the Shopify side and it's OK.
However, be aware that if the Taobao store modifies the SKU or product data*2, the linkage will be removed. There is no particular problem, but if the store deletes the product data, the inventory linkage may not work and the product may be canceled.
*2 When a seller deletes an SKU of a reserved item on a product page and adds an SKU of an in-stock item, for example. If the SKU name of the reserved item is rewritten to the in-stock item, there is no problem.
When you turn on automatic shipment notification, the tracking site of the destination package when you click the tracking number in the shipment email is almost always in English.
*If you send by Sagawa, the tracking information is displayed in Japanese, but the site itself is in English.
This point was quite unsatisfactory right after switching, but we are not concerned about it because they are working on making the tracking information Japanese and we have not received any inquiries from the customer side.
The Japanese service is currently not able to create and replace quality labels (laundry labels) for Japanese apparel one by one upon arrival, as is the case with Japanese agents. If you want to do this, you need to make the labels yourself and deliver them.
Since this is a SaaS service, options must be purchased in advance.
You can pay as you use them, but if you inform the person in charge in advance of services that you must use, such as inspecting, tagging, and changing OPP bags, and ask him or her to put together a package of options, it will be 30~40% cheaper than purchasing options individually each time. (The discount rate will vary depending on the number of options you use.)
It is easier to negotiate if you prepare in advance a spreadsheet or excel sheet that summarizes the options you are using and the prices of the options you are currently using.
There are packages that include various options (basic plan, influencer plan, etc.), but some options are unnecessary, so it is better to negotiate based on only the options you are currently using.
Inventory synchronization is not a big deal since it only costs about 0.19 yen per item, which is about 10,000~20,000 items per month.
Our December amount is about 180,000 with all the proxy purchase fees, options, etc.
Shipping costs to Japan are higher than those of Japanese agents.
This was actually said by the person who referred me, but personally, I'm getting the difference refunded with the actual shipping cost, so it's not expensive, right? I think, the shipping fee charged for base shipments is 8~10 yuan higher.
For Sagawa Express, it is 51 yuan for 500g, and +11 yuan for every 500g thereafter.
However, since I get a gun refund like the picture below + the proxy purchase fee per item is 2~3RMB (Taotaro is 10RMB), I personally think it is the same as the Japanese proxy or cheaper if you ship more than 2 items, but I haven't used the Japanese proxy for about a year now + some people get preferential treatment for the fee, so it depends on the person I think it depends on the person.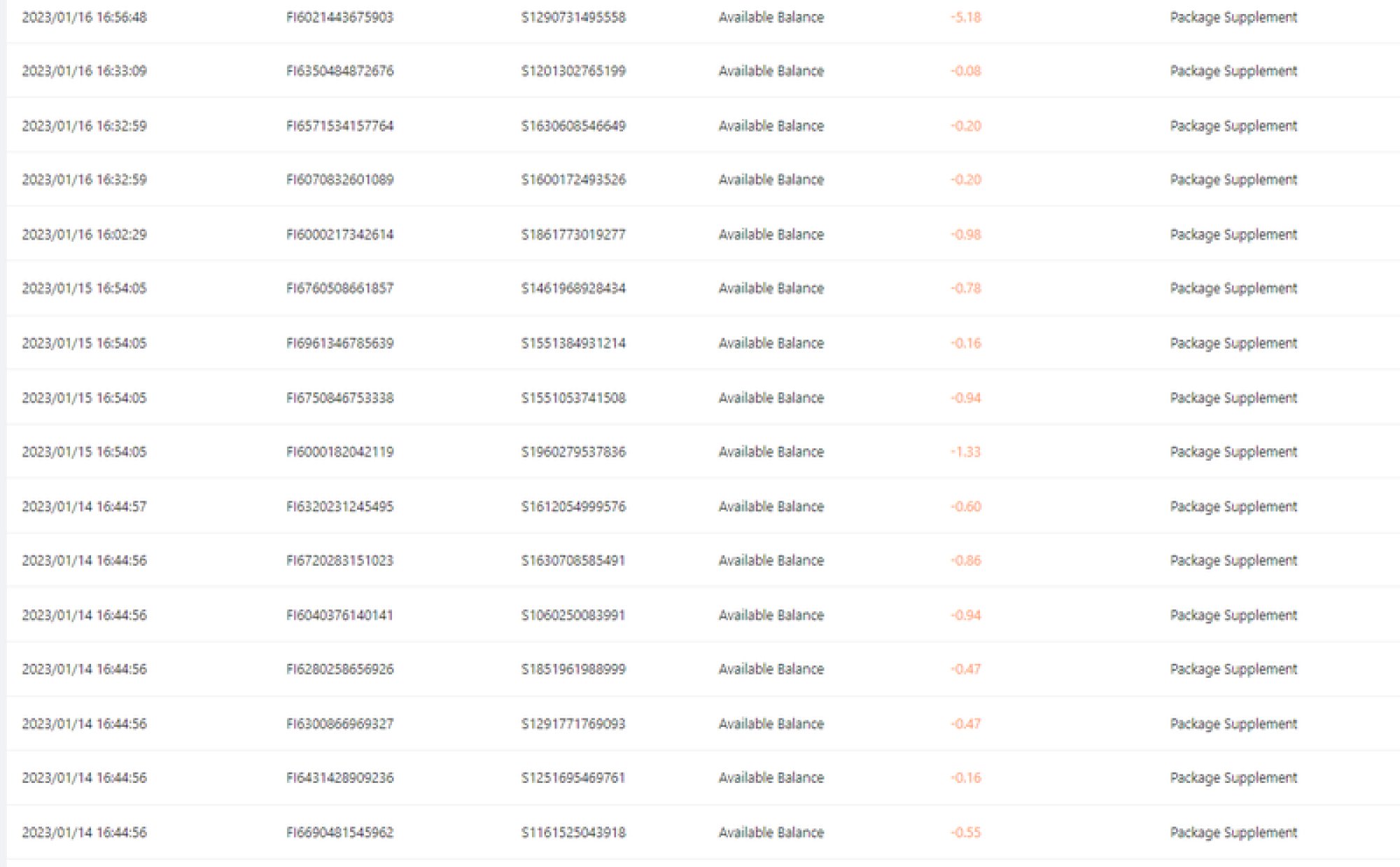 In case you are wondering, my average shipping cost per shipment from 12/1~1/16 was 86.7 yuan. Since the customer spend is about 23,000 yen for high unit price apparel + winter items, most of my shipments are 2 items↑+1.5kg or more in weight. Also, 20% of shipments are to the U.S./Canada/Europe/Korea/etc., so the base shipping cost is higher than if we shipped only to Japan. Including that, the average shipping cost is 86.7 yuan, so we think it's cheap.
Cost
There is no monthly fee; it is SaaS, so you purchase the options and functions you need.

A is the cost of the agency described in this article, and you can guess which agencies B and C are.
The cost of this detailed optional part varies mainly on a negotiated basis and depends on the amount of orders placed by each person, etc. However, if all of the listed options are included in a set, the cost will generally be 30~40% lower.
Personally, I don't care that much about the difference in option fees because I can float unnecessary outsourcing and labor costs by automating order placement, shipping processing, and inventory management. Even the base cost without discounts is cheaper than Japanese agencies.
From actual implementation to operation
Some of you may be wondering if it is safe to use a Chinese agency.
I was also skeptical at first, so I did some research on the company information before using the service.
View Representative Profile
View Company information
Japanese translation
One of the first 12 founding members of Tencent and Honorary Advisor for Life
Founder of internet lottery company "pineapplepie" in 2009, which was later acquired by Tencent and renamed "QQCaiwei".
Founded Superbuy in 2012, founded Shenzhen Qianhai Cross-border Electronic Commerce Co.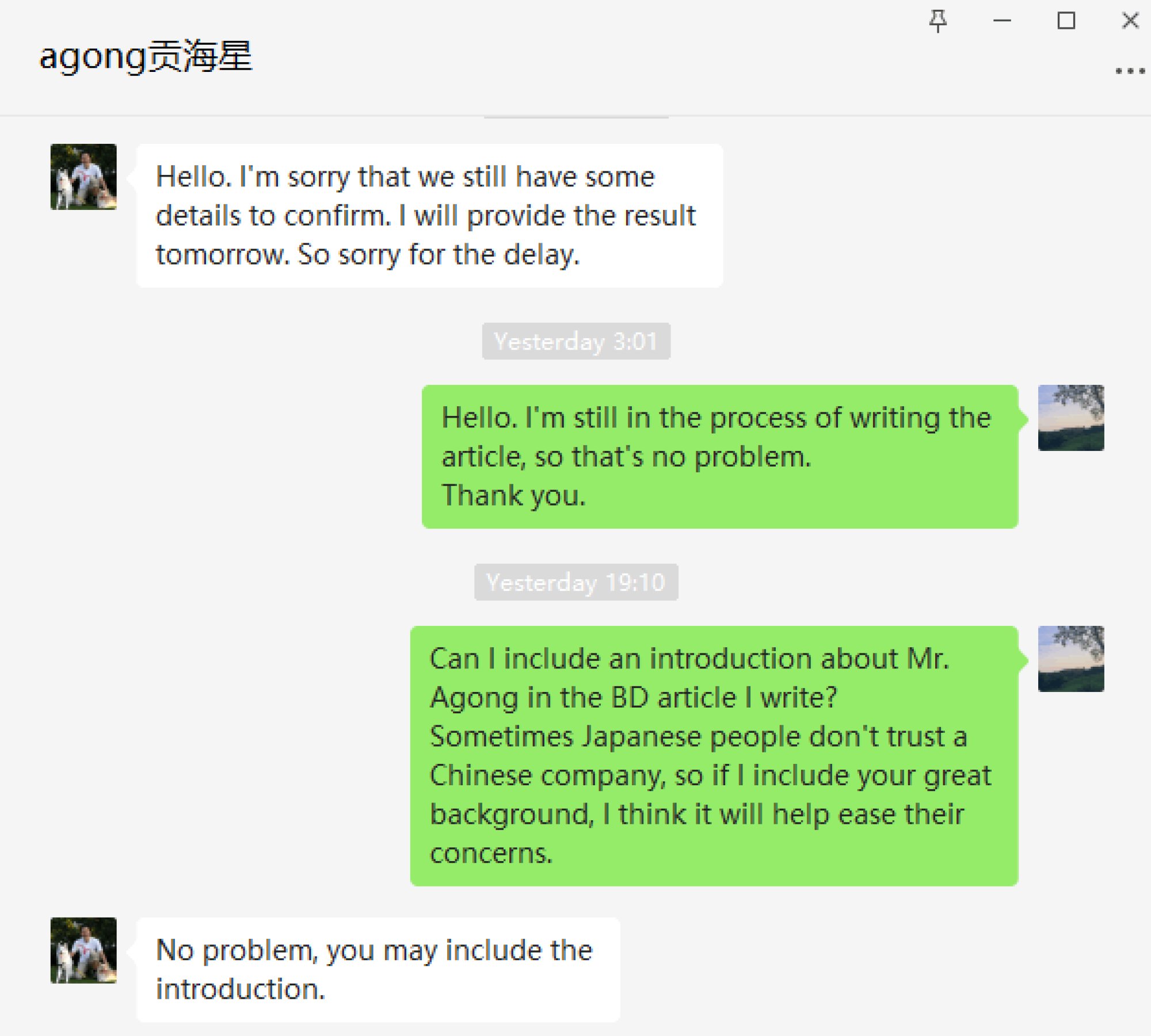 I started using this service because I thought it would definitely be okay after doing a lot of research besides the above, but I felt like I wish I had found it during the heyday of no-stock apparel because the service is even better than I had imagined.
Here is the actual registration ~ introduction ~ operation.
I'm going to make the introduction~operation part a paid part, so if you think you can do it all by yourself, please register and do it by yourself.
I was going to make it all free, but I saw a future where questions would come in like Yahoo Chiebukuro and take away from my game time, so if you want to ask questions, please pay.
You can also check the English help in the agency for how to install the system.
The introduction~operation part will include recommended settings for actual operation and notes on how to do it for Japan.
How to Register
Coupon code: 1585594654233653250
Click here to register.
The coupon offer is a RMB 100 bonus deposit that can be used at BD + 5% cash back of the international shipping fee paid for the first 6 months after registration.
If you have a certain amount of stuff, this article is practically free, rather than a plus.
Click here to install the Shopify application.
You will receive an email with the WeChat ID of the person in charge in a couple of days after registration.
*Since we are currently in the middle of the Chinese New Year, you will not hear from the person in charge until after the Chinese New Year. It would be a good idea to look at the management screen and check the functions.
There are three deposit methods
Paypal → High fees. Not recommended.
Deposit $ using Wise → Low commission. If you don't have a bank account in China, this is the only choice.
Deposit Yuan from a Chinese bank → Cheapest commission. Only those with a Chinese bank account can do it.
Wise is very easy to use and deposit money, so please register and look at the management screen.
I have written about the recommended settings and precautions when operating Wise, but it depends on the product you are dealing with, and you can get some idea by looking at BD's help page (in English). This is for people who want to see my recommended settings and manuals, and for people who want to ask me questions.
I will add/revise the paid part based on the questions I received. I will not write the free part because it is too much of a hassle.
Click here to view the original blog post.
BuckyDrop offers a one-stop e-commerce solution. By simply connecting the BuckyDrop plugin to your store, you can easily synchronize products from various Chinese e-commerce platforms such as 1688, Taobao, Tmall, Xianyu, JD, Youzan, Poizon, and Weidian to your store. You can focus on operations and promotion while leaving the rest to us. Enjoy the automation of one-click dropshipping services (Taobao dropshipping, Tmall dropshipping, 1688 dropshipping, etc.) and automated order processing. From procurement and value-added services to warehousing and global shipping, order processing has never been so simple and efficient!
Sign up for BuckyDrop now to learn more.
Once again, we would like to express our gratitude to our Japanese customer, Naoya Harada, for sharing and recommending BuckyDrop in his blog. We highly value customer feedback and recommendations for BuckyDrop. We will continue to strive to provide excellent service and solutions to our customers.