Store Operations
How to Push Taobao Products to Shopify? (A 2023 Guide)
Guide: Pushing Taobao Products to Shopify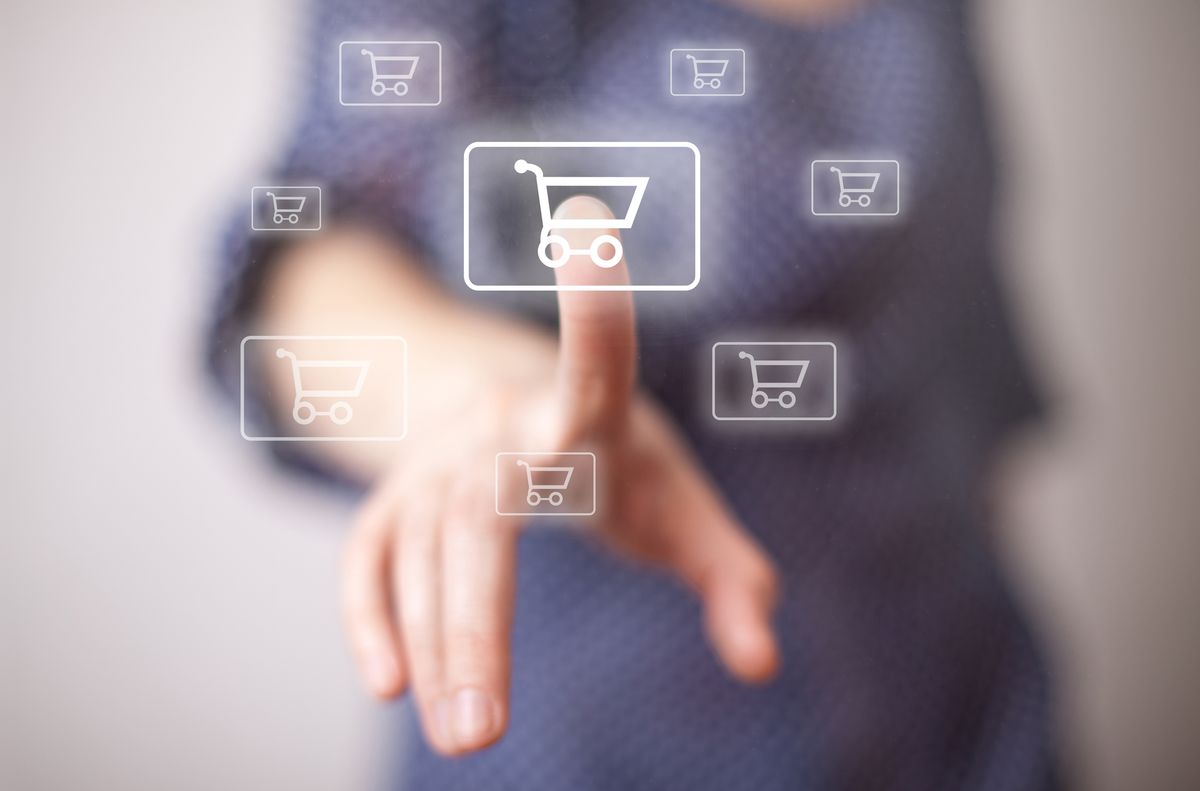 Guide: Pushing Taobao Products to Shopify
1、Choose the Suitable Taobao dropshipping Tool
Here are things you shall consider when choosing a suitable Taobao dropshipping tool:
1. Import Function
Ensure that you can easily import Taobao products to your Shopify store. Plus, confirm whether it supports migrating product info, images, and variants from Taobao to Shopify.
2. Automatic Updates
Choose those that enable inventory/price auto-updates to save time and effort by freeing you from manual updates.
3. Easy to Use
Look for a tool that is easy to use and user-friendly. It should provide an intuitive interface and clear guidance, allowing you to quickly get started and manage your products.
4. Additional Features
Some tools may offer other useful features such as product detail translation, customizable product descriptions/images, and batch editing. Choose the one that best suits your needs.
Given all the above, BuckyDrop is one of the top recommendations. It meets the above requirements and provides other useful features, which you can use to quickly import Taobao products to your Shopify store and access inventory/price auto-updates with ease.
2、Connect Shopify with the Dropshipping Tool
To push Taobao products to Shopify, you need to connect your Shopify store with BuckyDrop (a dropshipping tool) first:
1. Log into BuckyDrop Admin > Store > Connect Store.
2. Click "Add Store".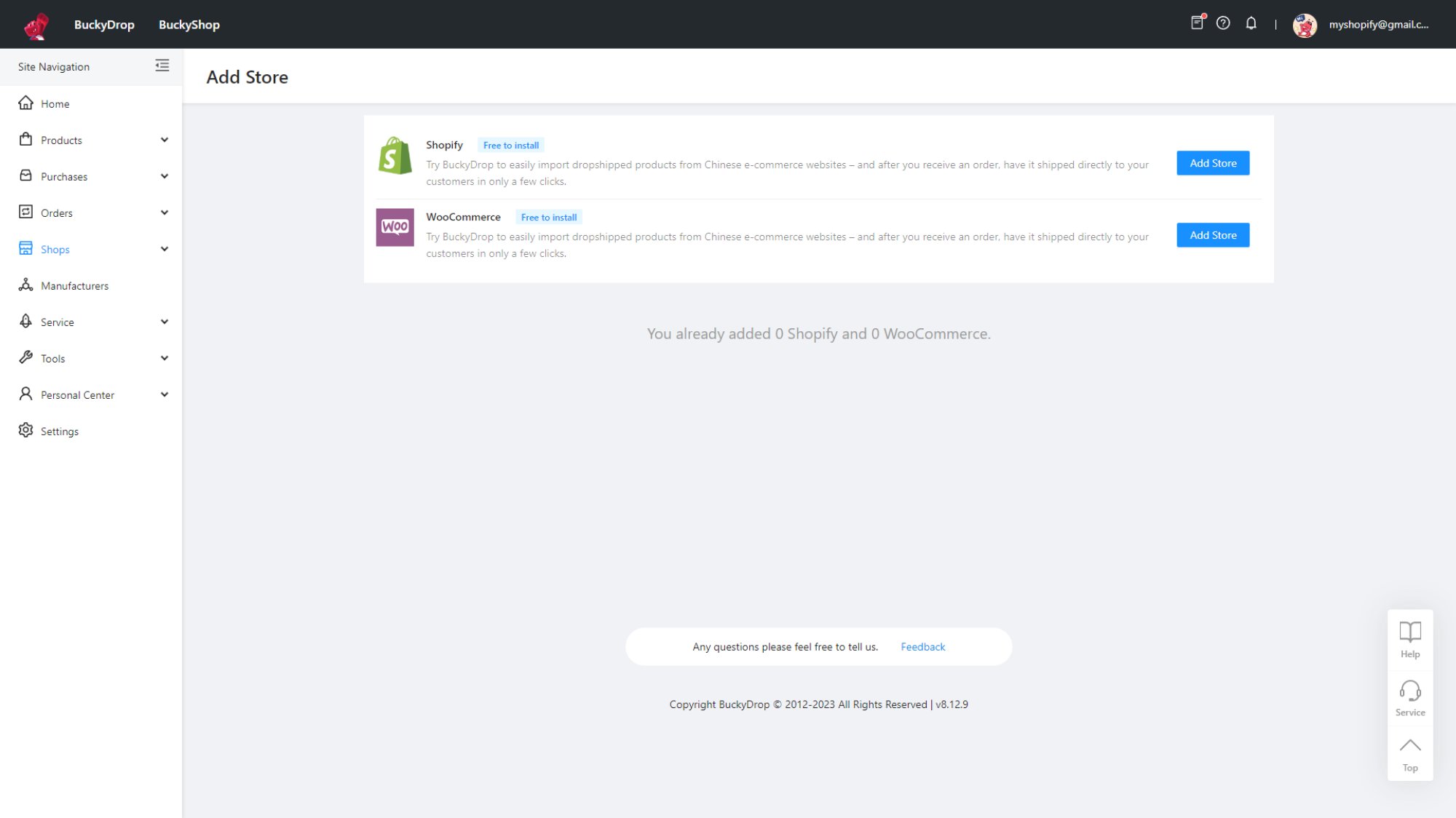 3. You will be redirected to Shopify App Store and then click "Add app".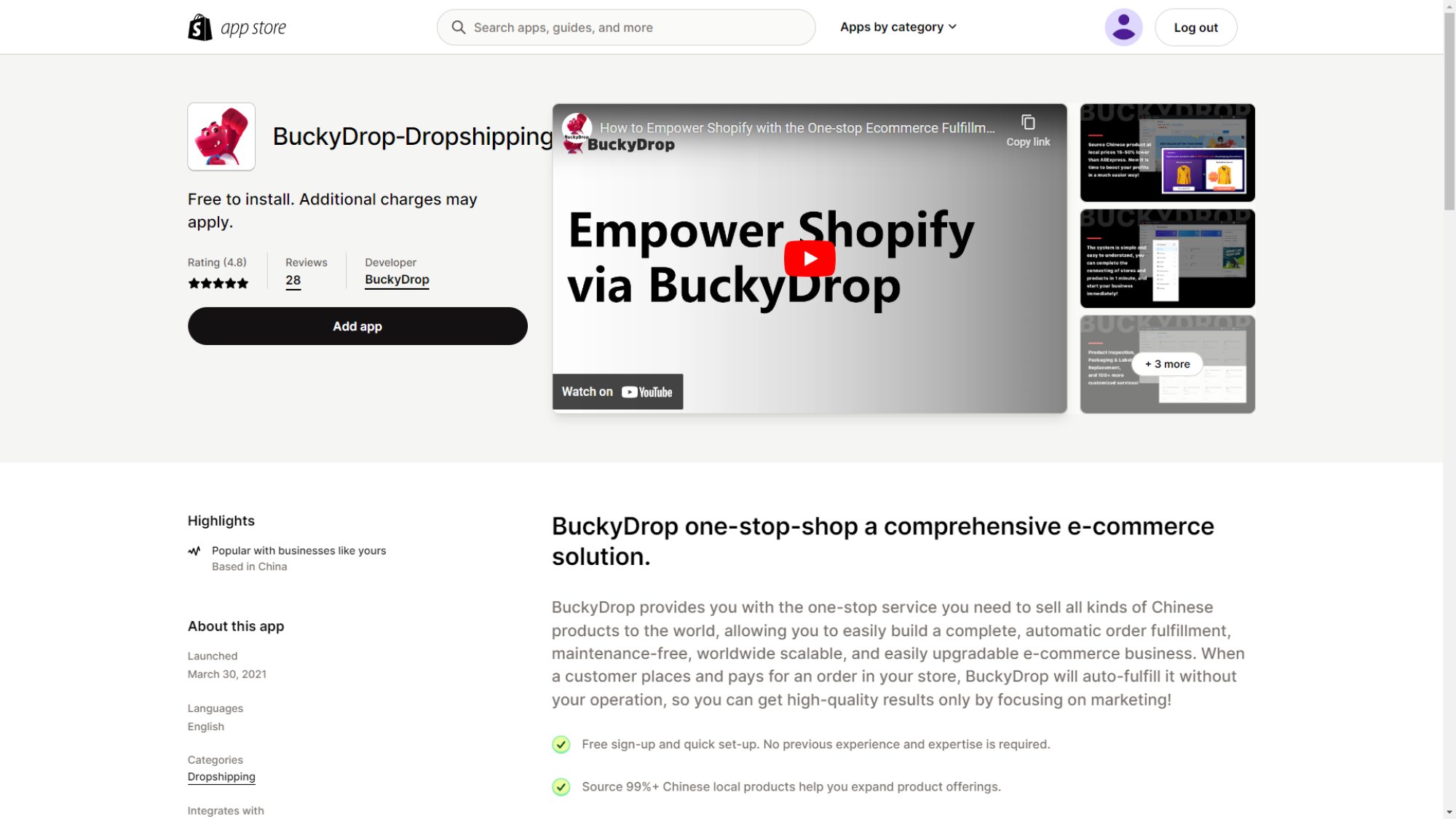 4. Redirect to Shopify Admin and click "Install app".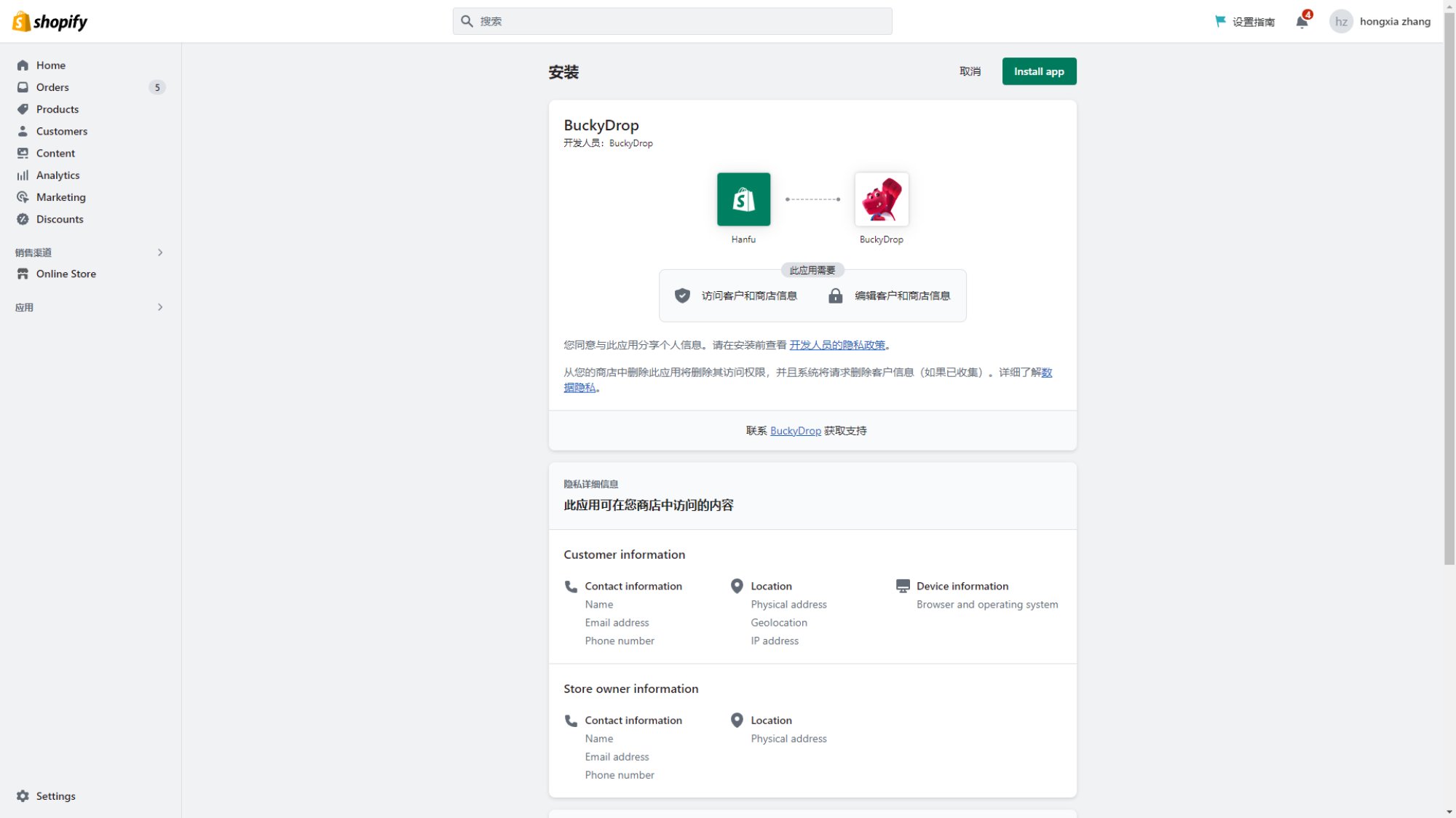 5. Click "Connect BuckyDrop with Shopify".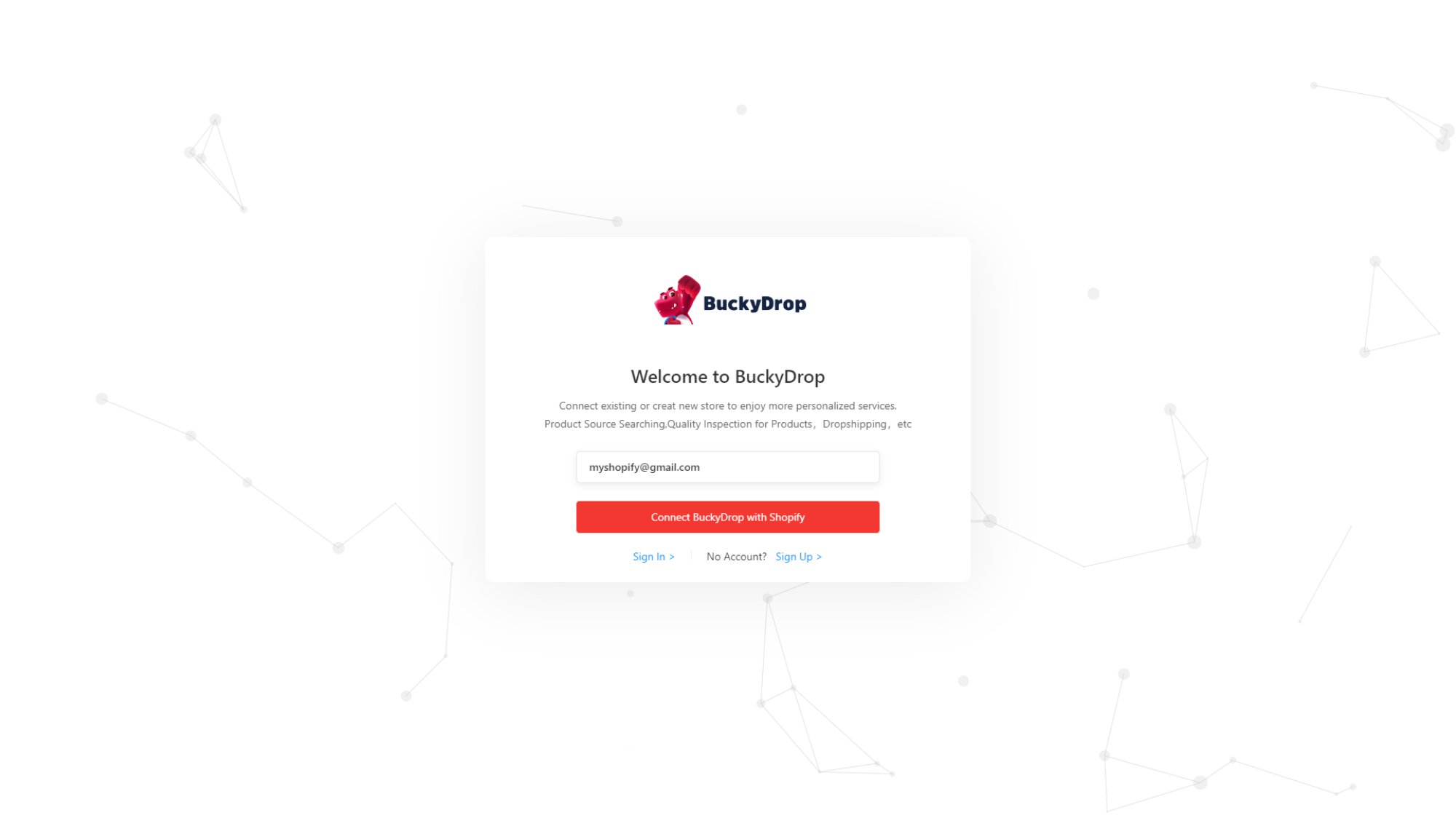 6. Return to BuckyDrop Admin to confirm your Shopify store has been successfully connected.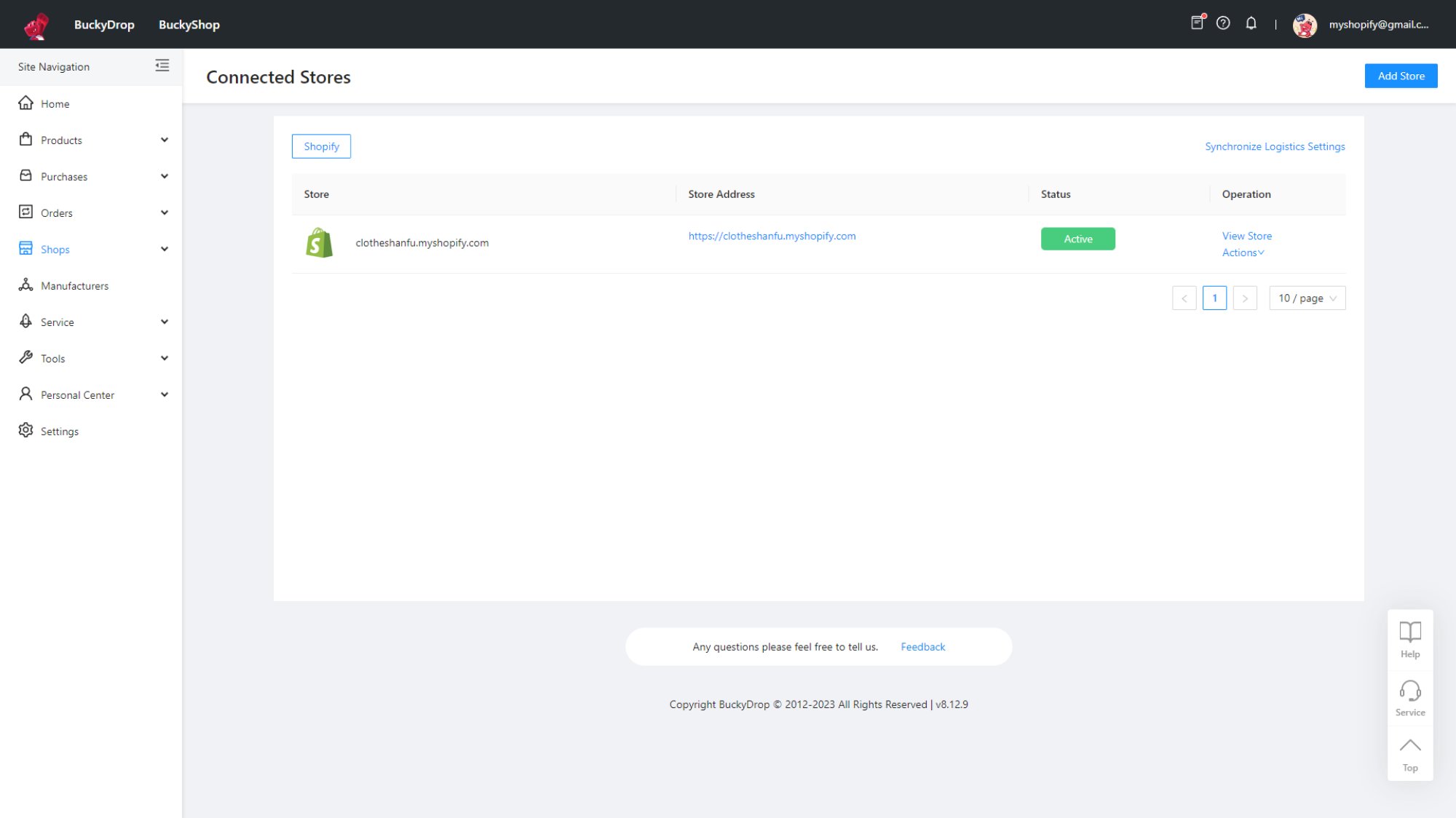 Follow the steps above to connect your Shopify store with BuckyDrop stress-free.
3、Import Taobao Products to Shopify Store
Once completing the store connection, you can use BuckyDrop to import Taobao products to your Shopify store:
1. Browse and select your desired Taobao products from BuckyDrop Products.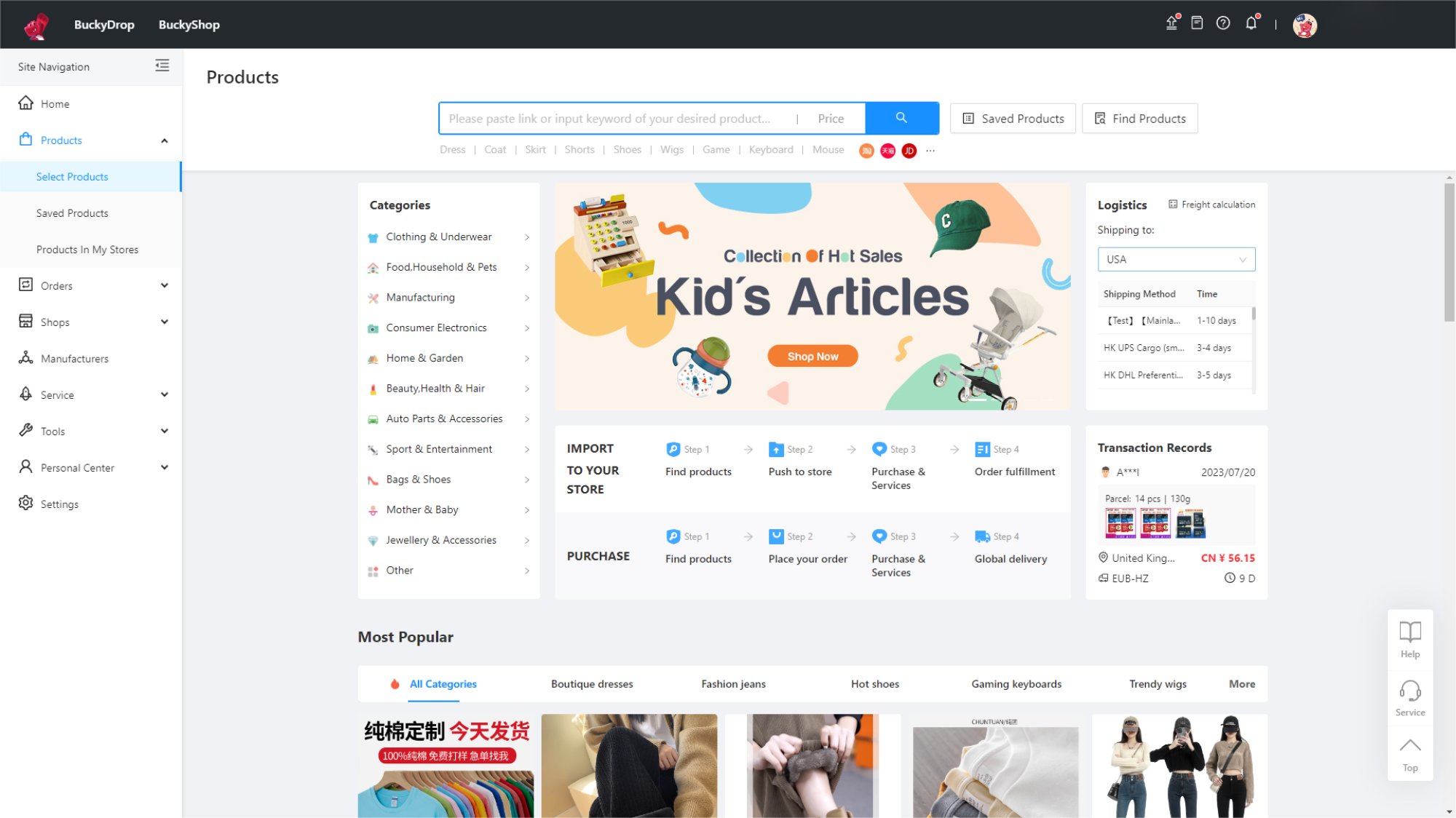 2. Click "Save Product" to add the selected products to the "Selected Products" list.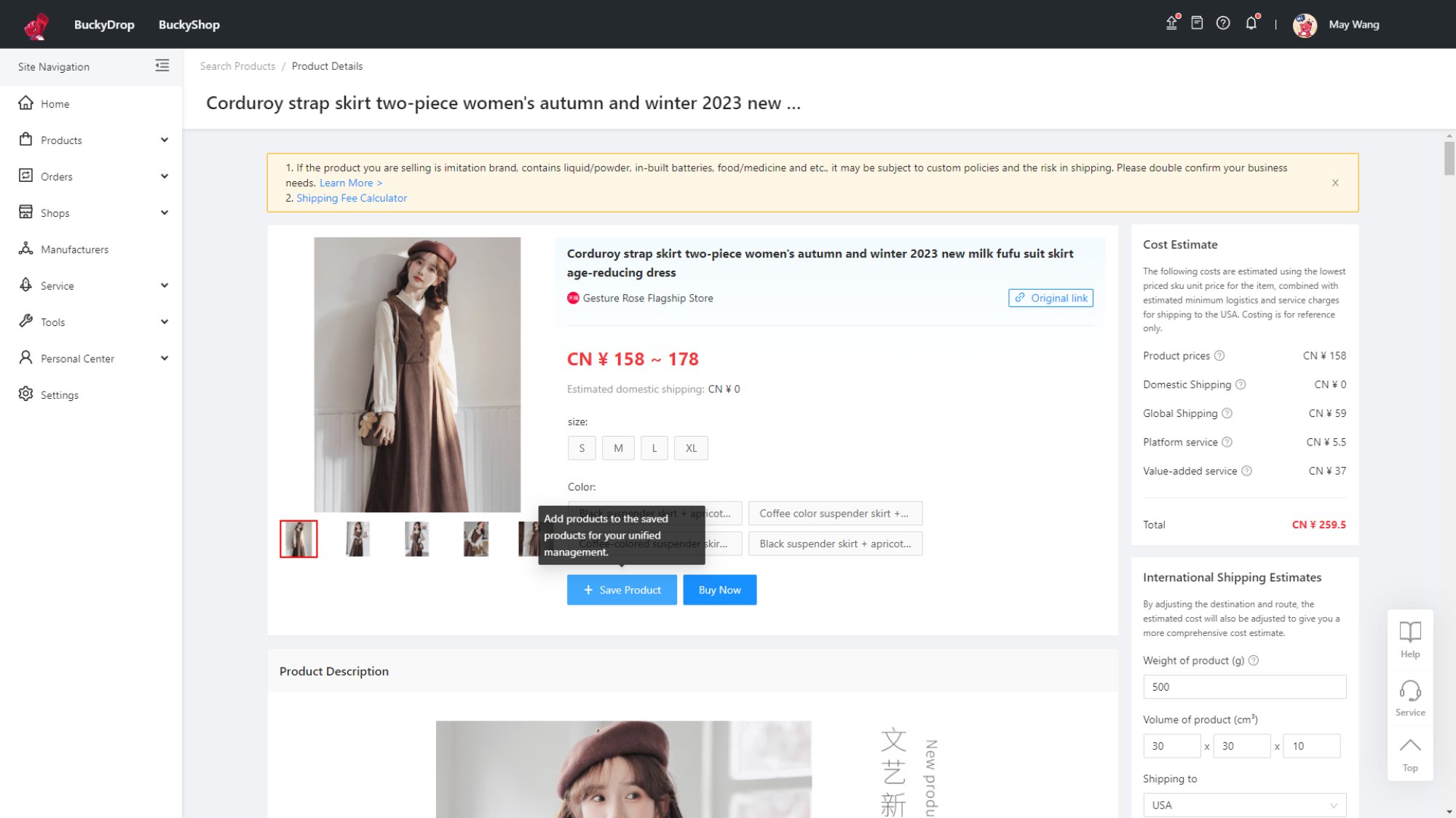 3. On Selected Products, click "Edit" to modify/manage the names, images, and attributes of the selected Taobao products.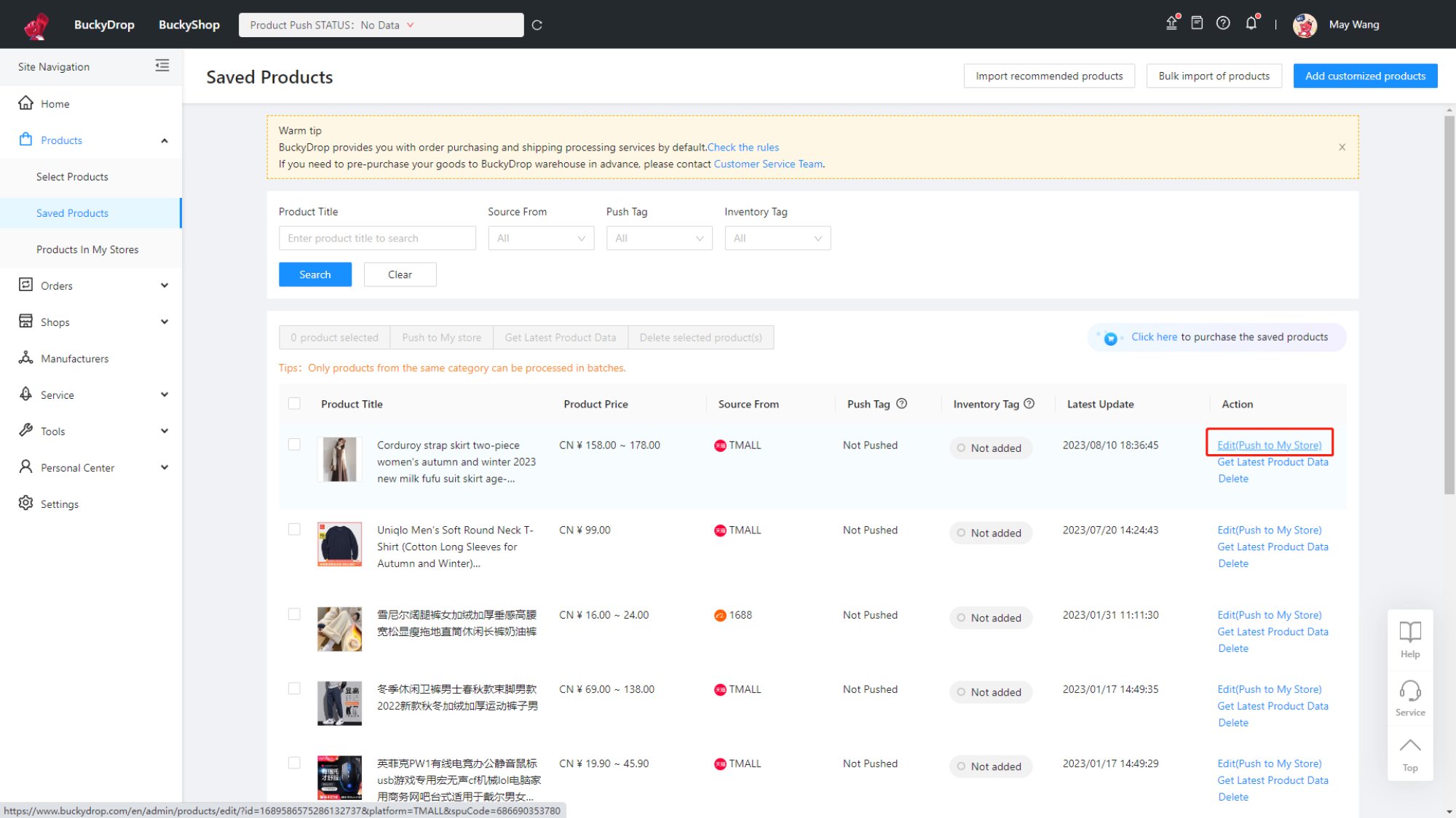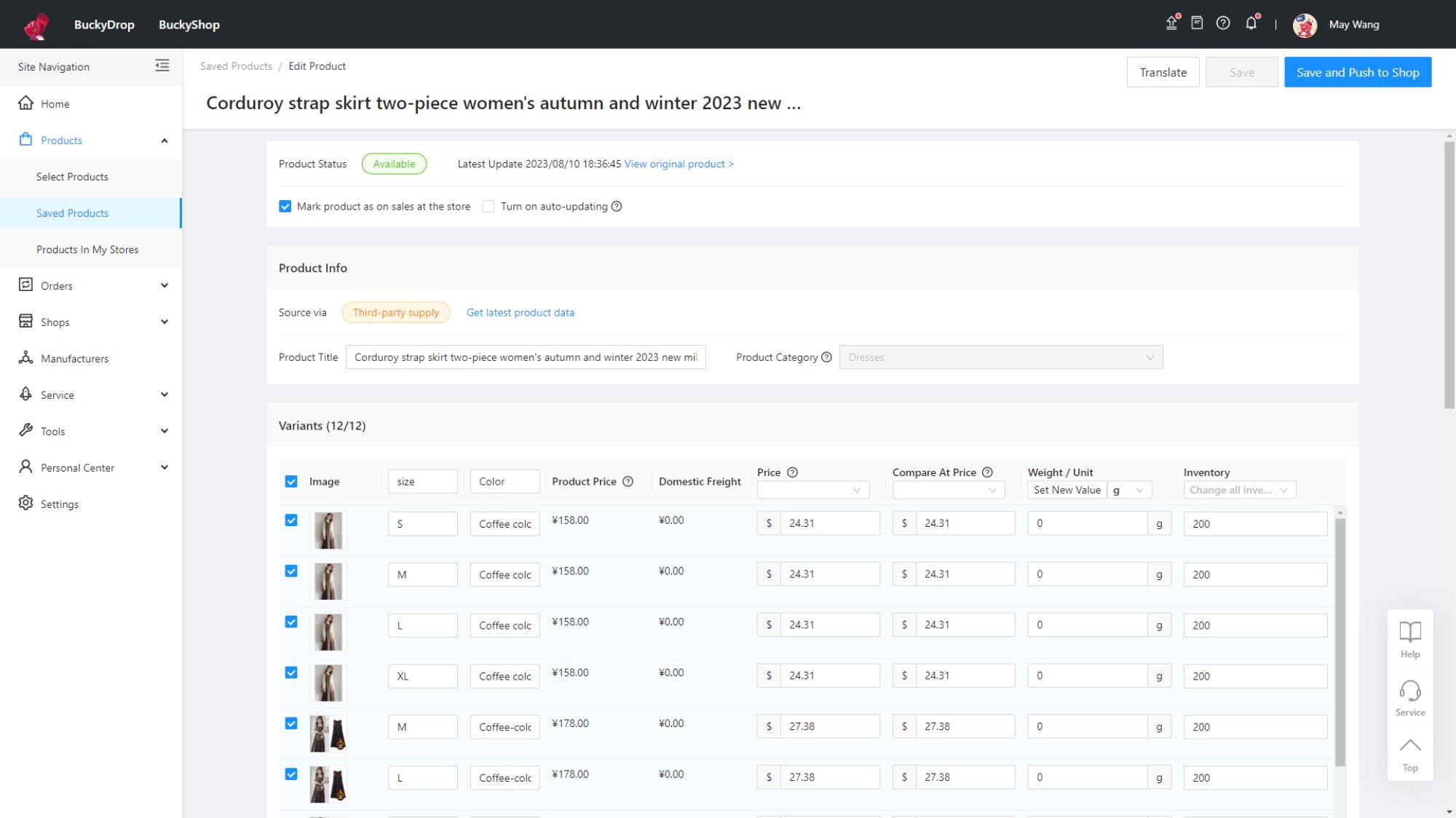 4. After confirming the product info, click "Save and Push to Store".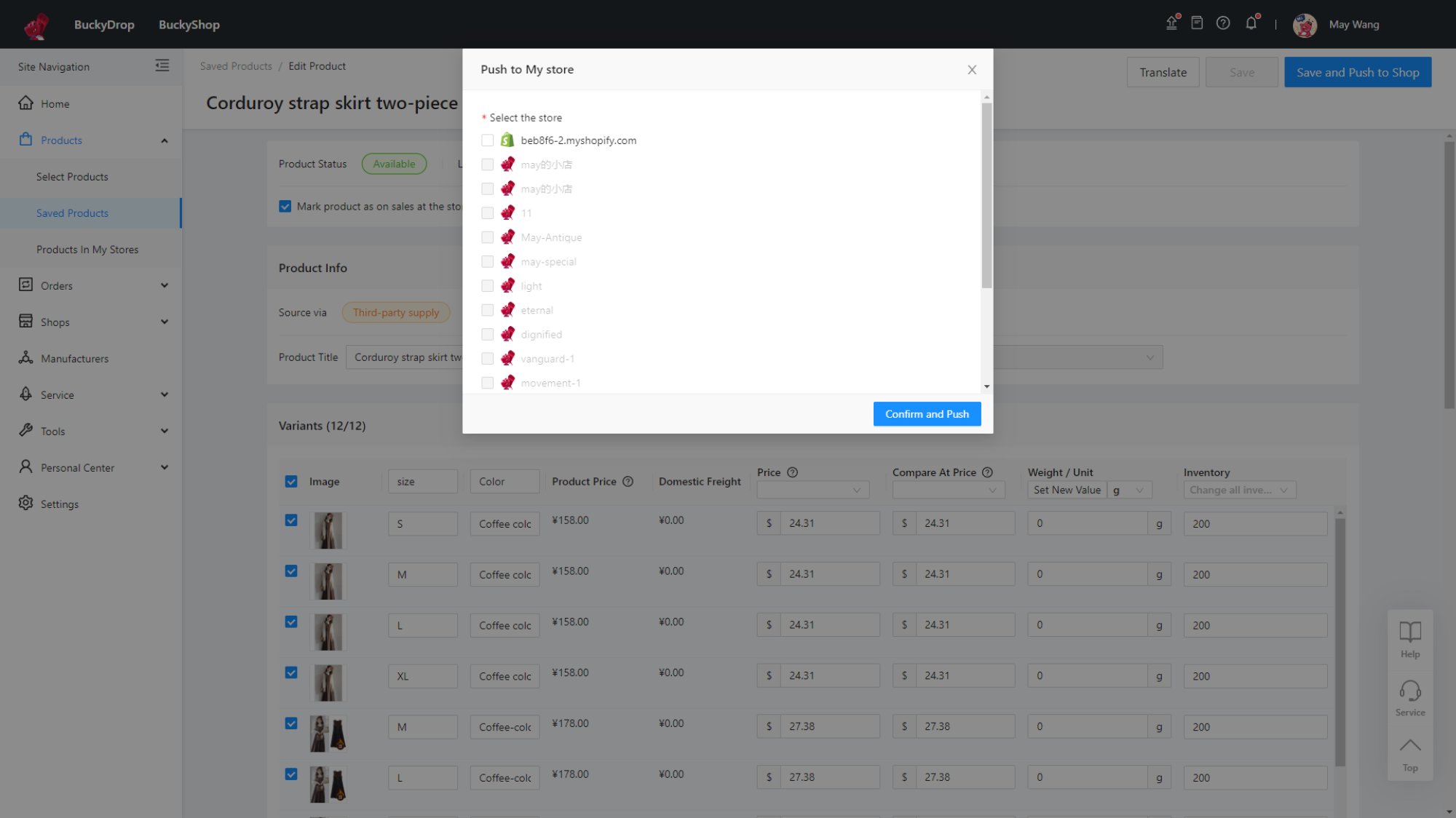 5. BuckyDrop will auto-import these products to your Shopify store.
Aside from Taobao products, BuckyDrop also supports sourcing products from other Chinese platforms (1688/TMall/Xianyu/JD/Youzan/Poizon/Weidian). With BuckyDrop, you can one-click import all products available in the Chinese market to your store as your product source.
4、Sync Orders for Fulfillment
After pushing and listing products to your Shopify store, you can focus on marketing and sales until an order comes in. Below is how order fulfillment goes in BuckyDrop:
1. When your Shopify store receives an order, the order info will be auto-synced to BuckyDrop.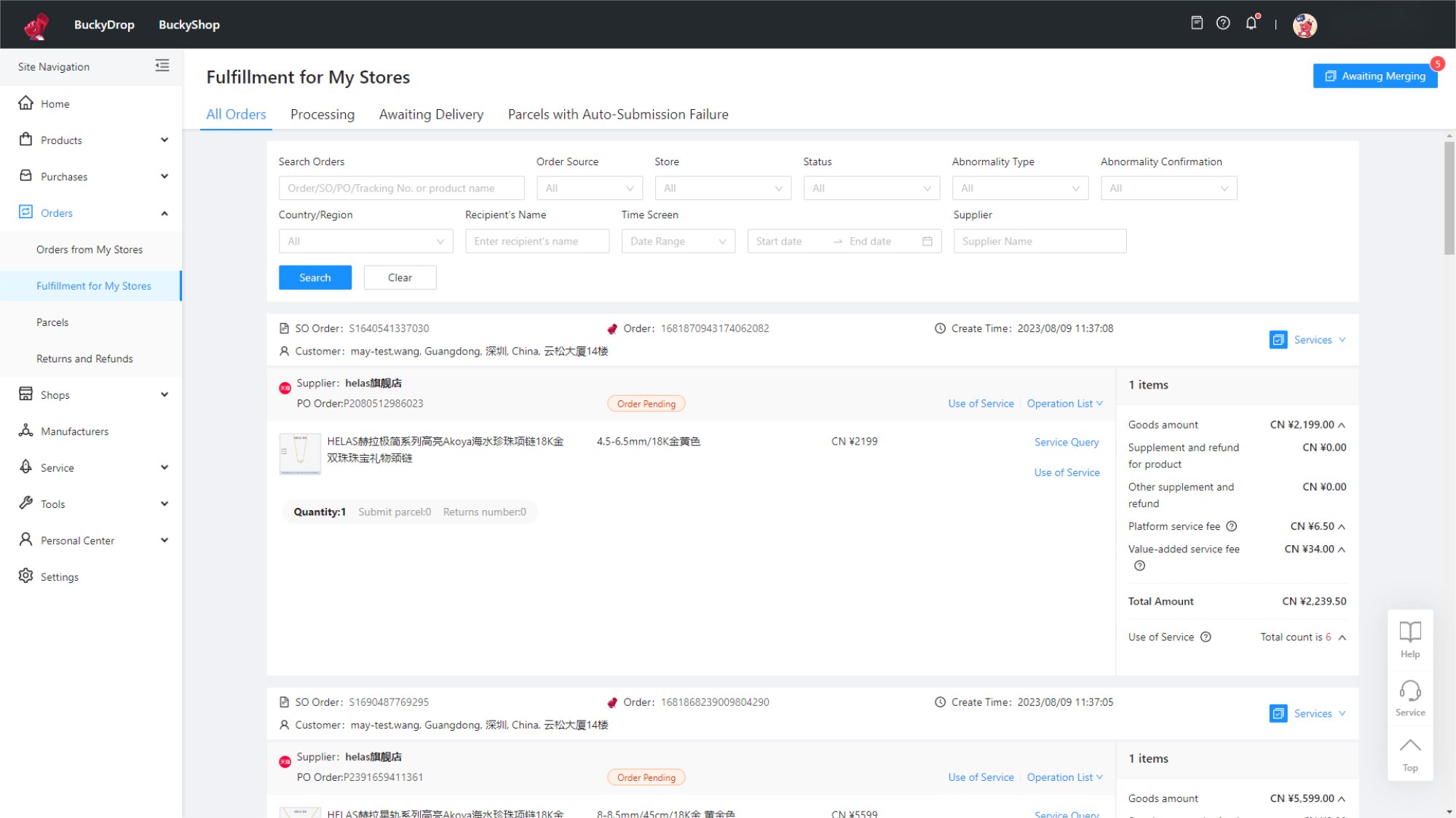 2. BuckyDrop's purchasing specialists will immediately process your order, purchase on Chinese platforms per your request, and closely follow up on the order to ensure on-time product arrival at the warehouse.
3. Upon arrival, the products will undergo quality checks, storage, and value-added services by BuckyDrop staff.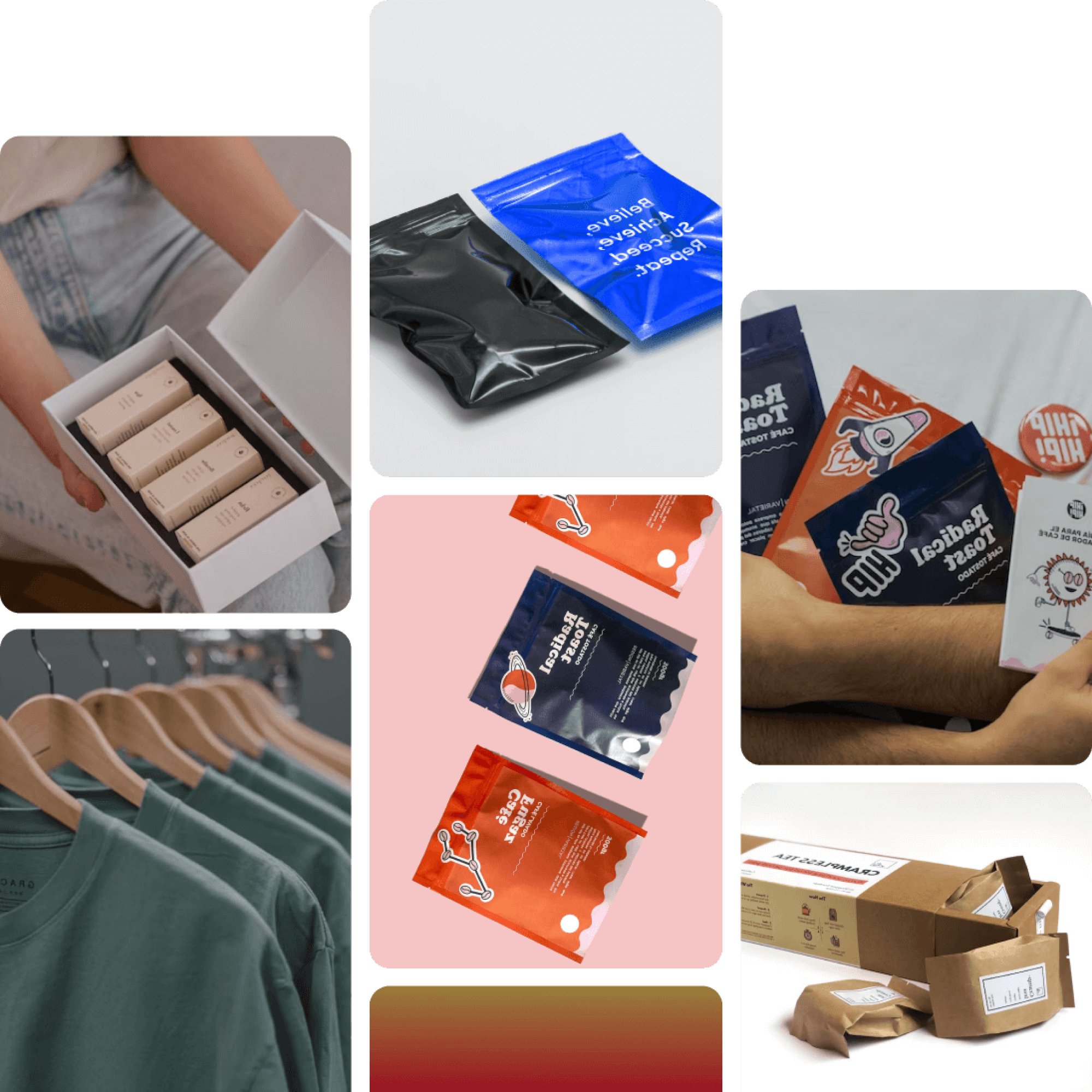 4. Products then ship out for global delivery after in-warehouse services are done.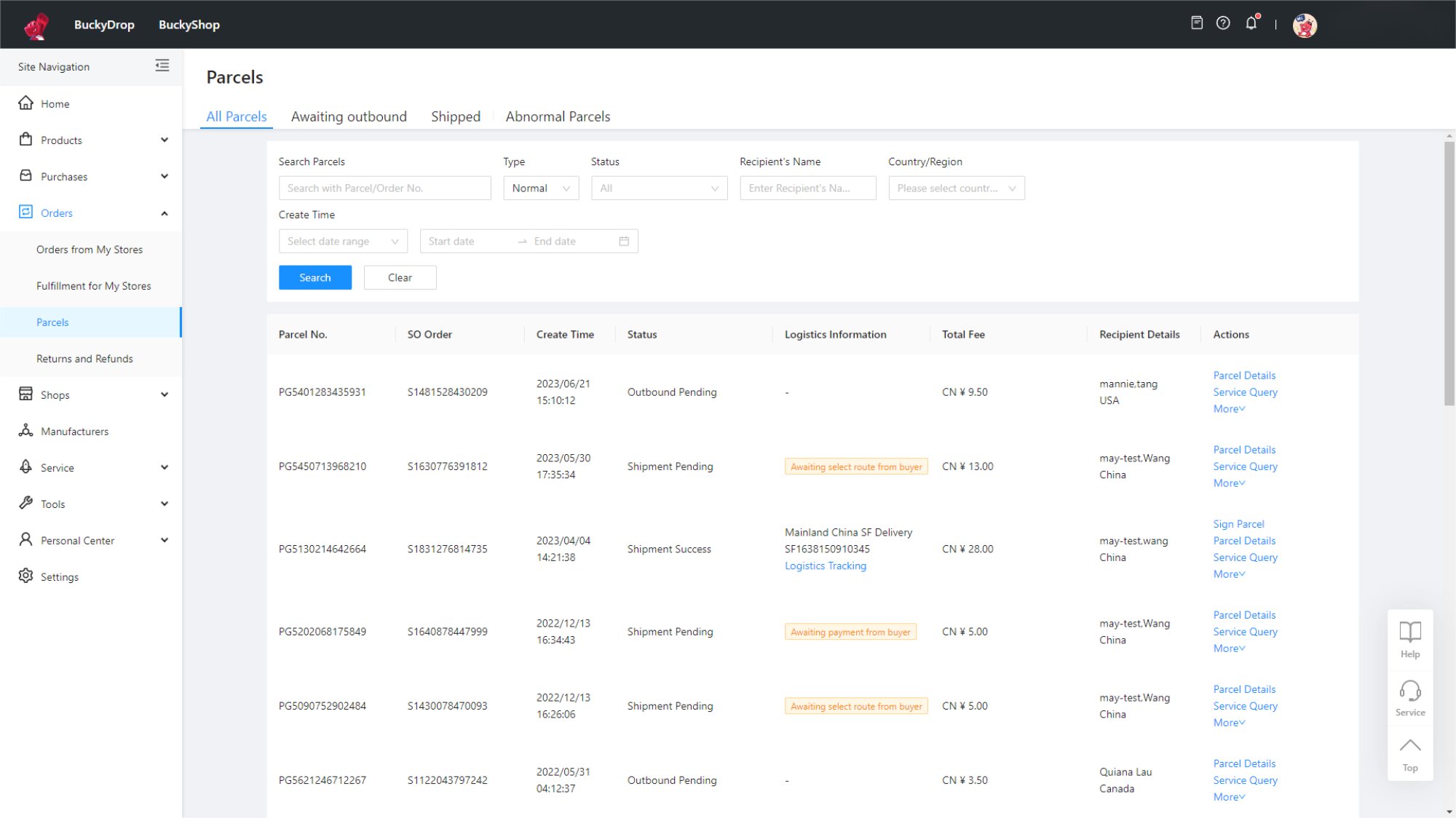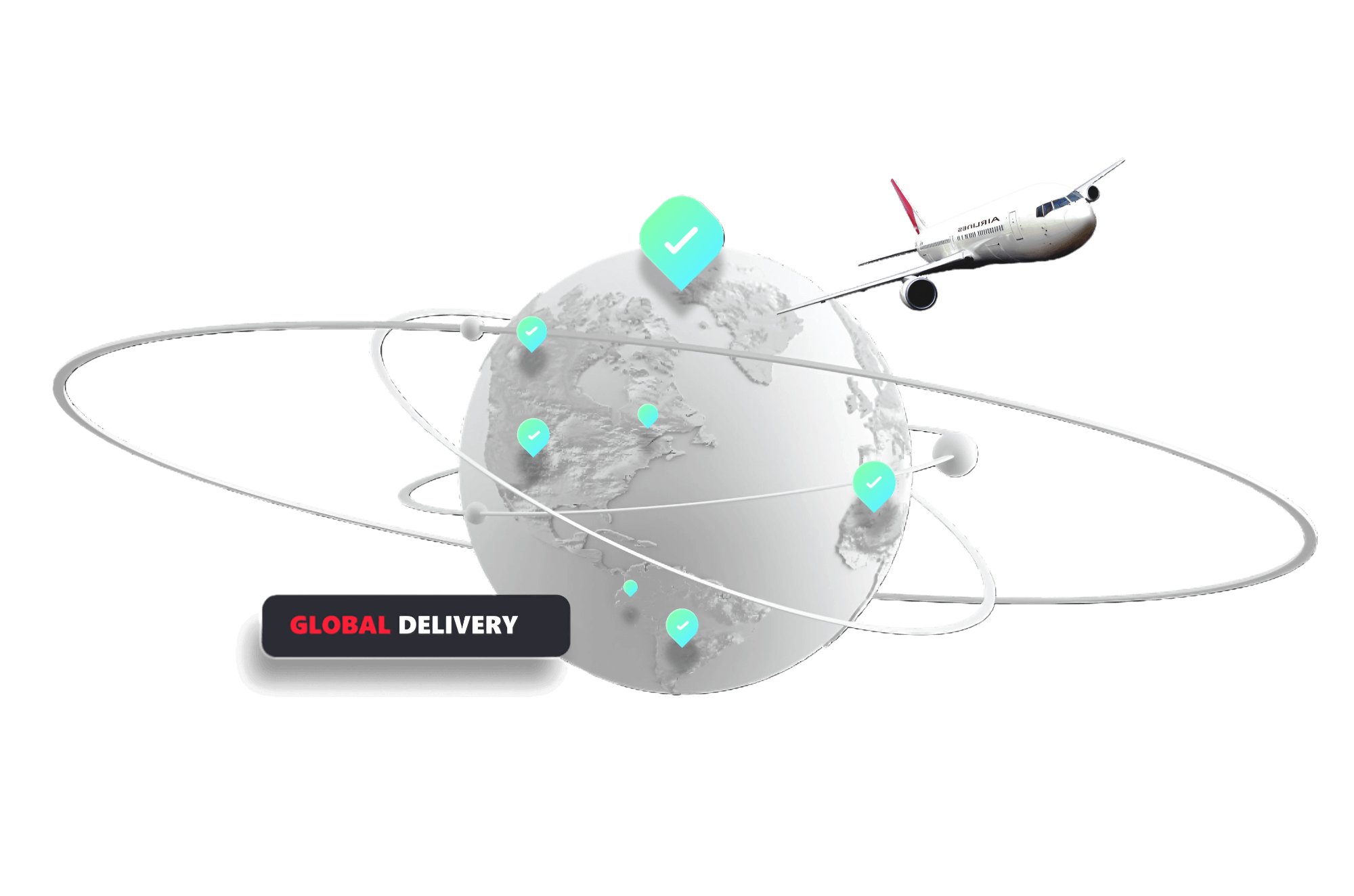 With the above steps, BuckyDrop helps you manage all aspects of order fulfillment from purchasing to warehousing to shipping, so as to ensure on-time and worry-free deliveries for customers.
This article details the steps for importing Taobao products to Shopify for online sales worldwide. With a suitable dropshipping tool and connection with the tool to manage products, you can sell products to global markets with ease. For anyone who wants to embark on the cross-border e-commerce journey, these steps will serve as a clear guide to help you achieve goals and explore new business opportunities.
Register with BuckyDrop for more information.