BuckyDrop Guide
How BuckyDrop Works?
This article provides a comprehensive overview of BuckyDrop's operational process, covering everything from starting an e-commerce business to managing various functions and tasks.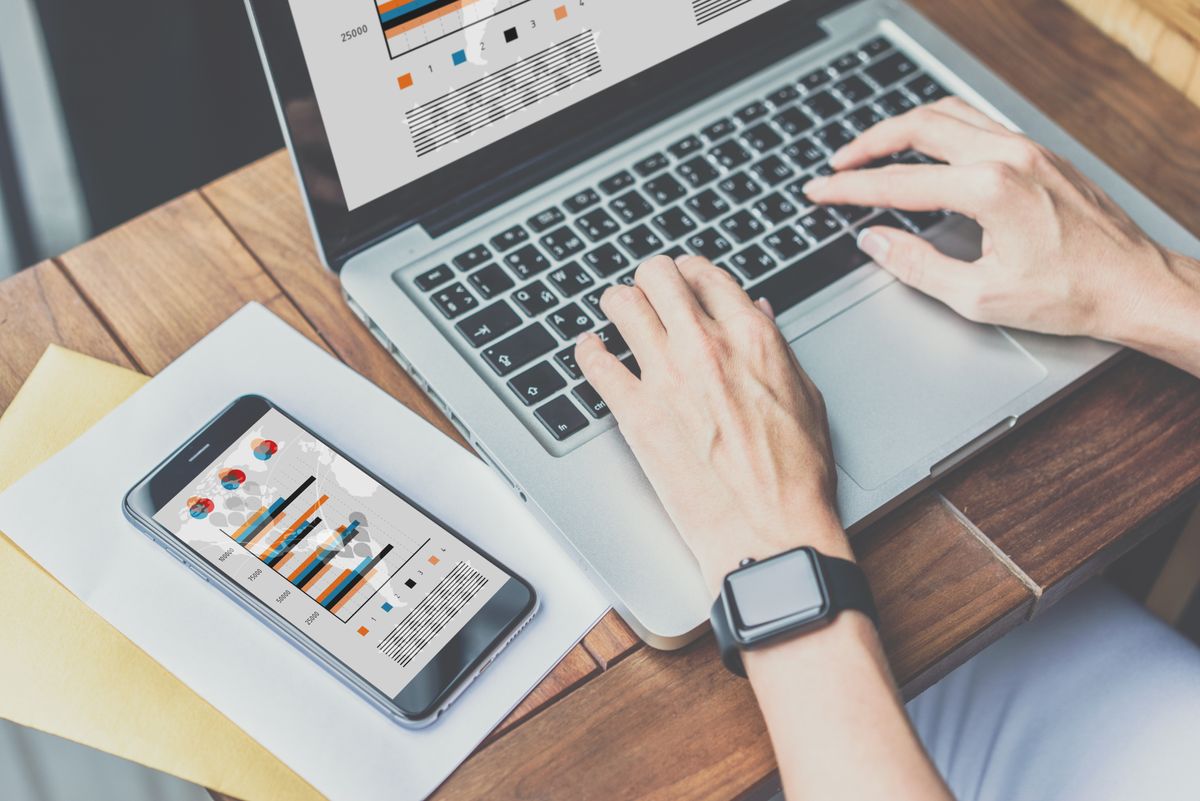 This article provides a comprehensive overview of the operational process of BuckyDrop, covering everything from starting an e-commerce business to handling various functions and tasks such as product sourcing, quality inspection, warehousing, packaging, global delivery, and after-sales service once store orders are generated.
Our goal is to make dropshipping order fulfillment a hassle-free and silk-smooth process for you. An ecommerce newbie or veteran online store owner? We've got you all covered! Maximize your strengths and business while finding your niche with unique items to crush the competition and win bigger!
Set Up & Connect Your Online Store
Our in-house website builder, BuckyShop, makes online store setup a breeze. Connect BuckyDrop with your existing Shopify/WooCommerce store to automatically receive/sync your sales orders for fulfillment. In addition, integrate with the personalized platform via API to access our one-stop/module-based functionality.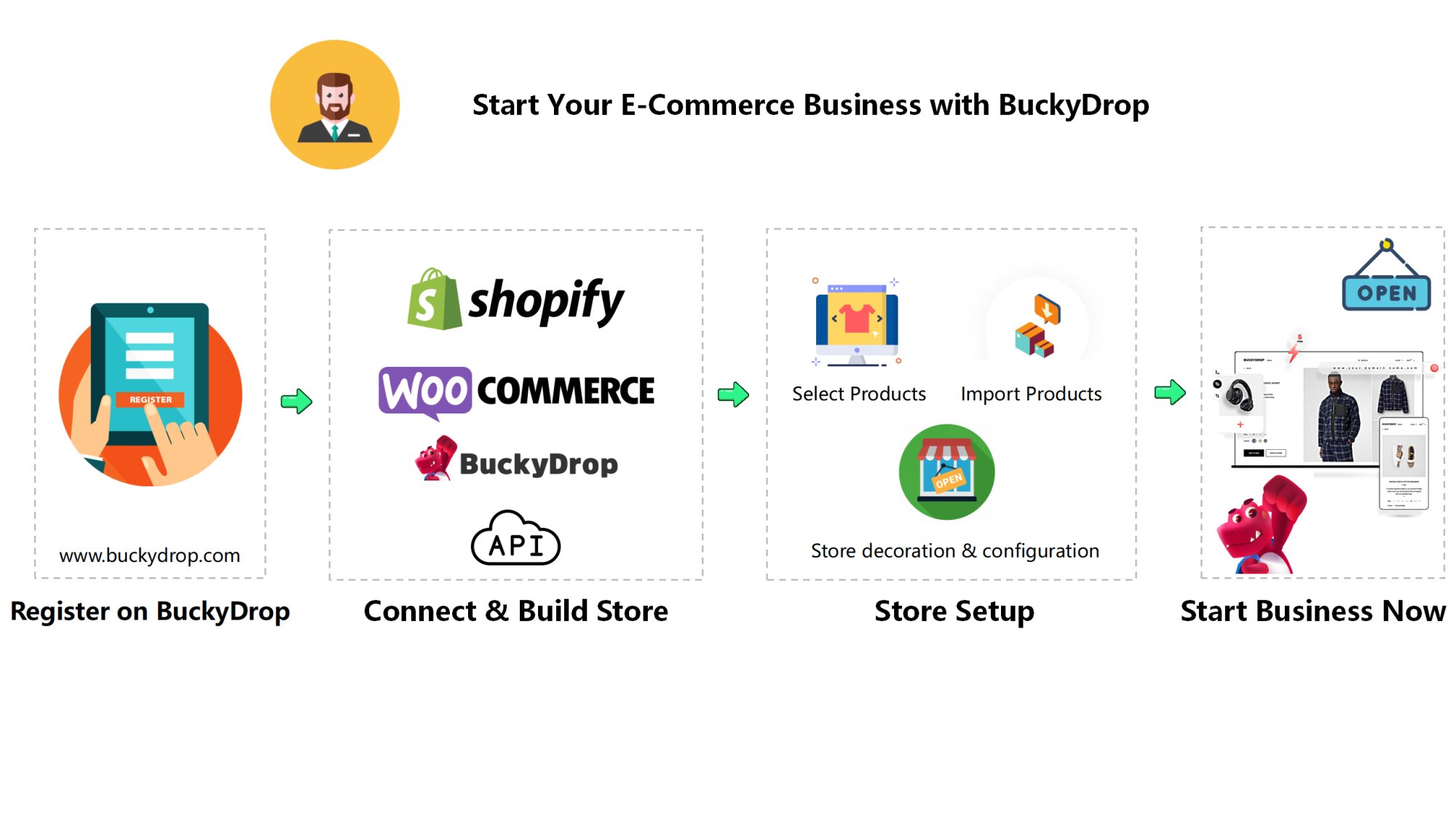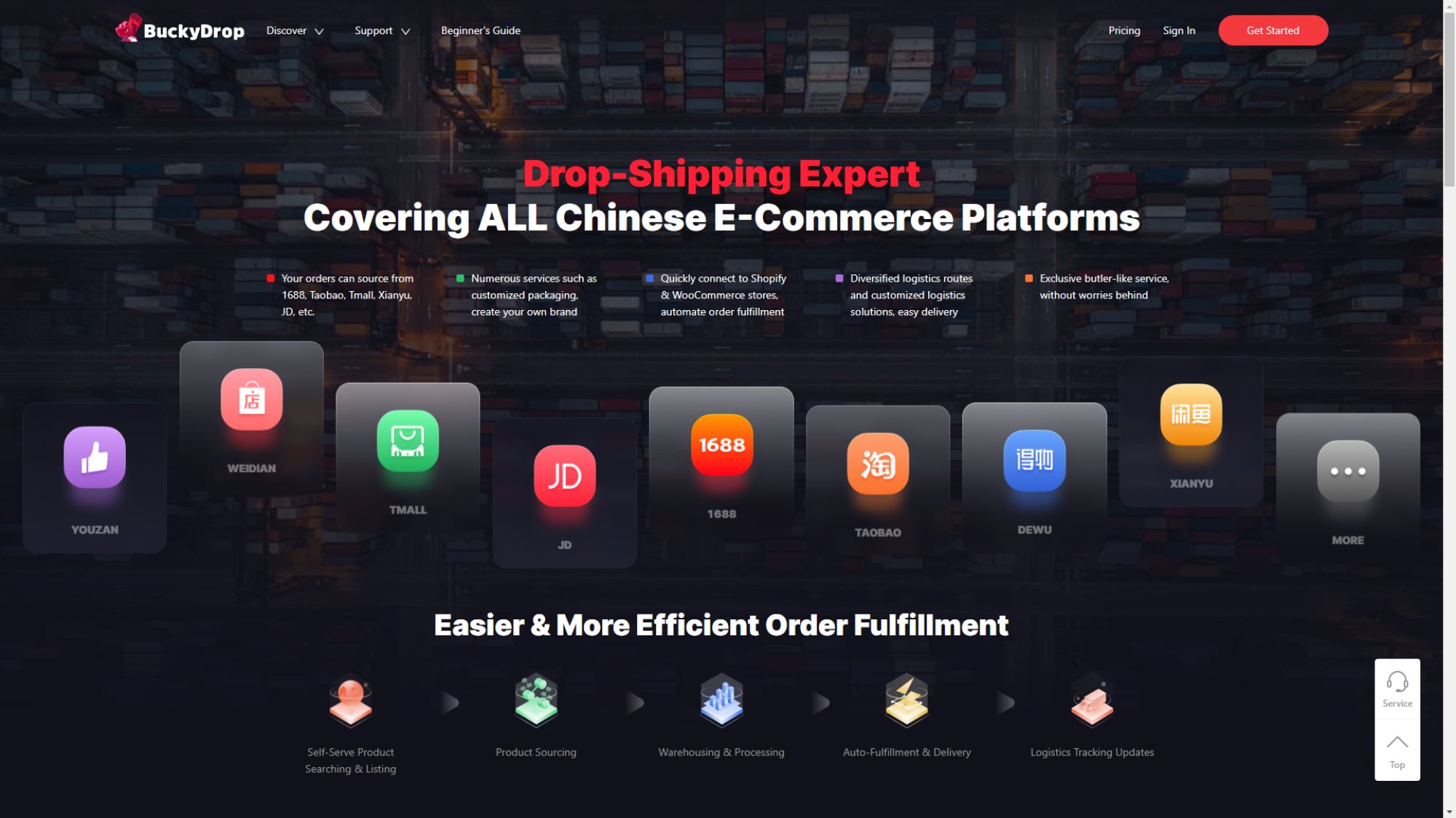 Source from All Chinese Platforms
Empower your store with dropshipping capability to access endless Chinese products in just a few steps! Seamlessly push products from all major Chinese platforms (1688/Taobao/TMall/Xianyu/JD/Youzan/Poizon/Weidian) to your store for dropshipping with ease. Say goodbye to manual product listing and editing one by one!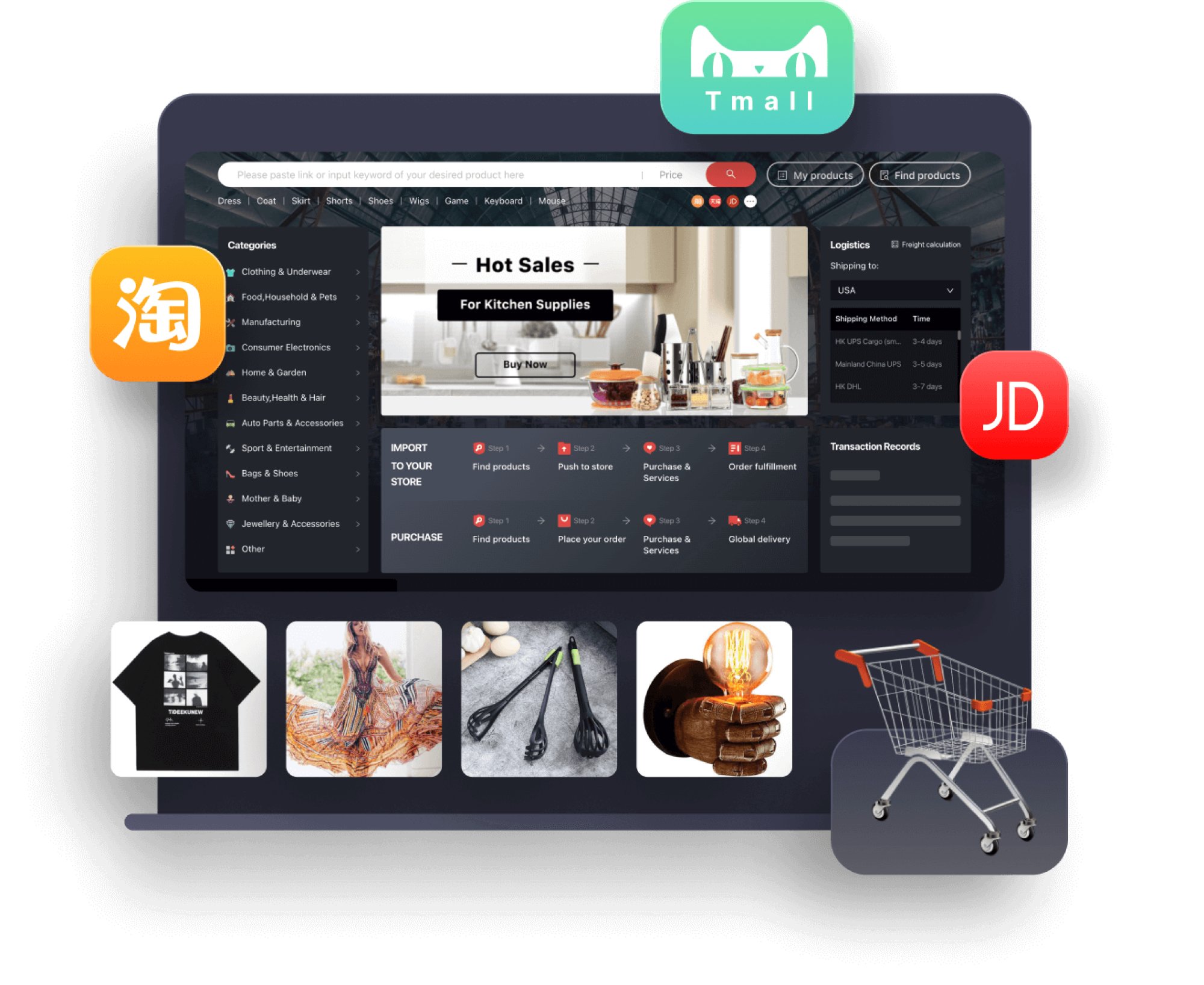 Procurement by Sourcing Pros
You just focus on marketing and sales, with store orders auto-synced to BuckyDrop in real-time. Our specialists purchase on the Chinese platform per your request and closely follow up to ensure on-time order fulfillment and optimal shopping experience - embrace the convenience of dropshipping with us!
Arrival, Inspection, and Storage
Strict manual inspection after dropshipping products arrive at our warehouse. Also, various value-added services to help your products stand out with a unique personality and brand image. The more trust from your customers, the bigger your business success!
Pack, Ship, and Deliver
Products ship out after in-warehouse services are done, with all your dropshipping shipping needs covered via our top-rated lines and expert-customized solutions. Real-time package tracking helps you monitor shipping status and notify customers promptly. On-time and worry-free dropshipping delivery is all that matters!